Special Feature:


A variety of charms of Tama—
depending on those who go with you Subscribe Download
TeamLab Borderless moves to Azabudai Hills
November 24, 2023

Azabu, Roppongi

Facility

Home to embassies from around the world, the cosmopolitan Azabu area welcomes Japan's tallest tower standing 330 m high, part of the Azabudai Hills complex, opening on November 24. This "new town" brings together offices, shops, hotels, and much more. The commitment to biodiversity and carbon-neutral goals can be seen throughout the green space all around the skyscrapers. Also opening here in January, 2024, is EPSON teamLab Borderless, the wildly popular, cutting-edge digital art experience formerly at Odaiba until August 2022. Janu, sister brand of Aman, will also open their first hotel in the world, Janu Tokyo (122 rooms).
State-of-the-art EV racing circuit facility opens
Late October

Odaiba

Facility

Japan's largest EV kart circuit CITY CIRCUIT TOKYO BAY opens in Odaiba in late October. This is the only circuit course in Tokyo's 23-ku (cities) where anyone can race through indoor and outdoor tracks in special karts developed by TOM'S, a producer of vehicles for the EV section of All JAPAN Karting Championship, as well as via a racing simulator without actually riding the kart. The cars are digitally controlled, safe, clean and quiet. Dive into the world of cutting-edge motorsports in an environmentally friendly way thanks to projection mapping and other advanced technologies.
Halloween in Japan!? Tachikawa Yokai Bon Odori 2023
October 7-9

Tachikawa (Northern Tama Area)

Event

Yokai are supernatural beings that evoke awe and wonder, passed down through legend in Japan since ancient times. Tachikawa Yokai Bon Odori 2023 is a unique 3-day event where people dance dressed up as Yokai, held from October 7 at the shopping mall near Tachikawa Station, GREEN SPRINGS. The Bon Odori is an event usually held in summer throughout Japan where throngs of people dance around a tall wooden stage in memory of ancestral souls. The combination with yokai is a unique concept. In the paid area, you can dance to live music. Disco with a DJ who dresses up yokai, see street performance, and browse the many stalls for free. If you are lucky, you can see a parade of a lot of yokai.
A variety of charms of Tama—depending on those who go with you
The Tama region sprawls across western Tokyo. A short trip from the city center to this area is a refreshing escape from the hustle and bustle of urban life into the heart of nature. Within this expansive area, where should we go and what should we do? Here, we divide the Tama region into three areas with recommendations on how to make the most of your time no matter where you end up.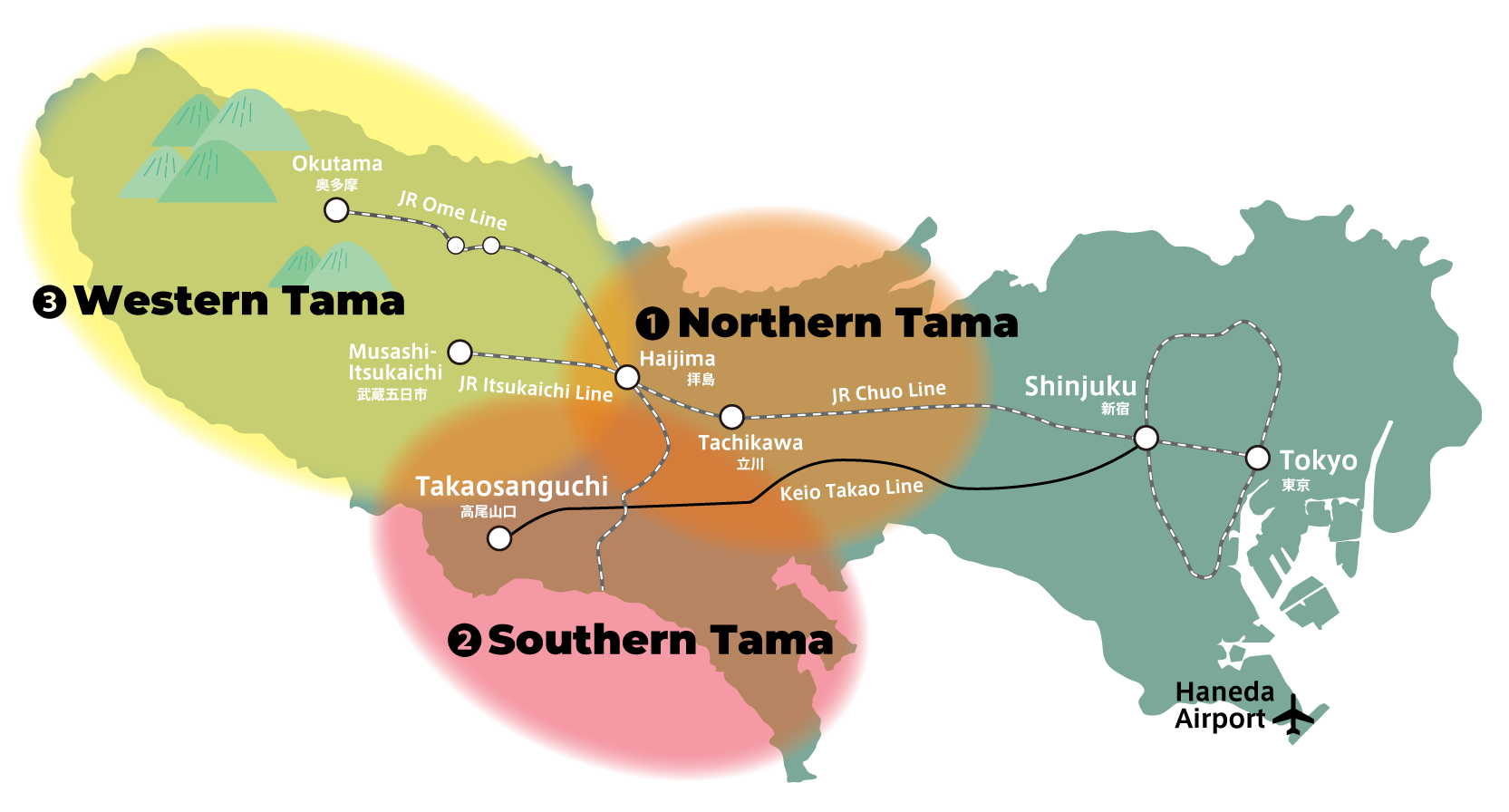 Northern Tama: About 15 to 30 minutes by train from Shinjuku. Many of the residential areas are a fusion of city and nature, ideal for a walk around town or a visit to temples and shrines. Southern Tama: About 1 hour by train from Shinjuku. Filled with scenic spots for easy day-trips from the city center. Western Tama: 1.5 to 2 hours by train from Shinjuku. A wealth of nature surrounded by mountains. Natural hot springs are also here to enjoy.
❶ Northern Tama:
Play the day away with your kids near Tachikawa Station
Tachikawa City is about 30 minutes by train from Shinjuku Station. Also home to the Tokyo Tourist Information Center, Tachikawa Station is known as the gateway to Tama area sightseeing. With many large shopping centers, hotels, and restaurants in front of the station, the city's charm is the combination of urban sophistication with tranquil natural surroundings, presenting a wide range of options for people of all ages to enjoy.
PLAY! MUSEUM and PARK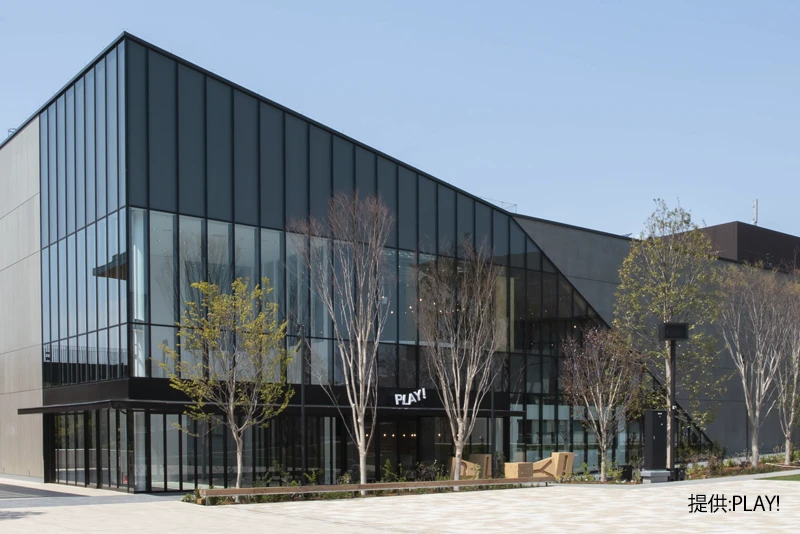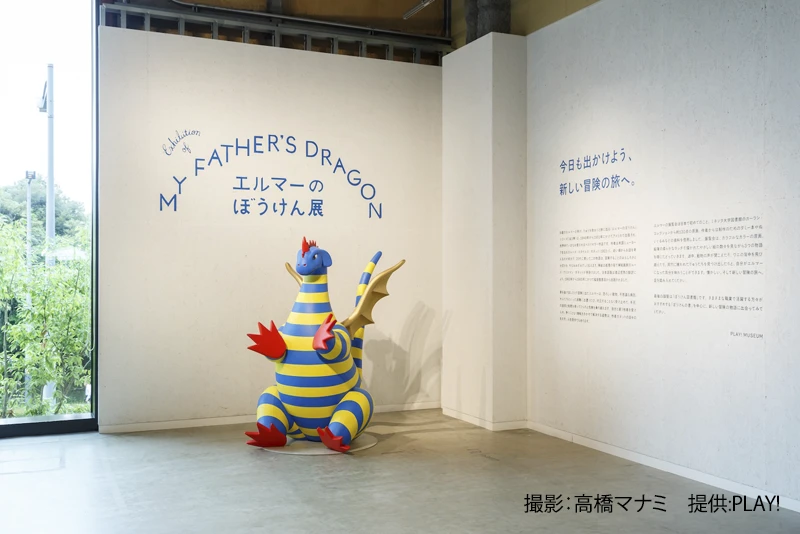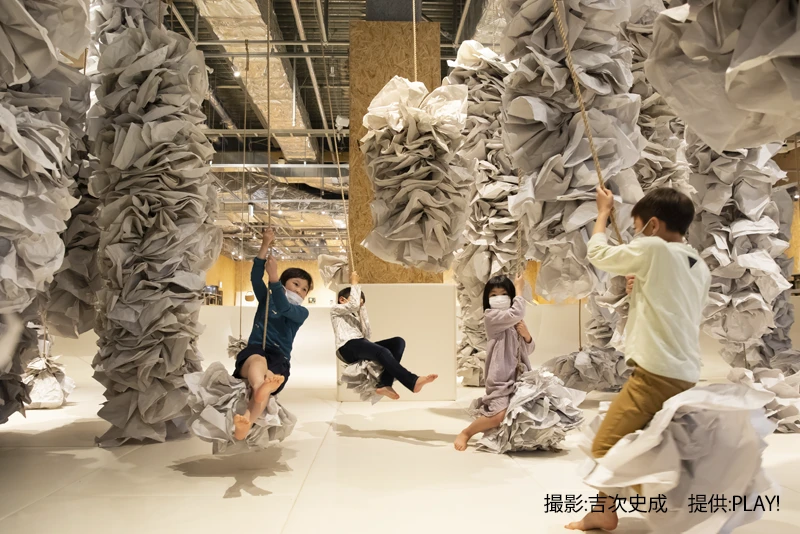 PLAY! MUSEUM is an art gallery full of fun for everyone, inspired by the theme "pictures and words." Picture books, manga, and artists are featured in exhibitions from unique perspectives. PLAY! PARK is an indoor plaza where children can play as they please. Unique playground equipment and workshops only found here provide a chance to have fun in physically active ways.
https://play2020.jp/en/
Showa Kinen Park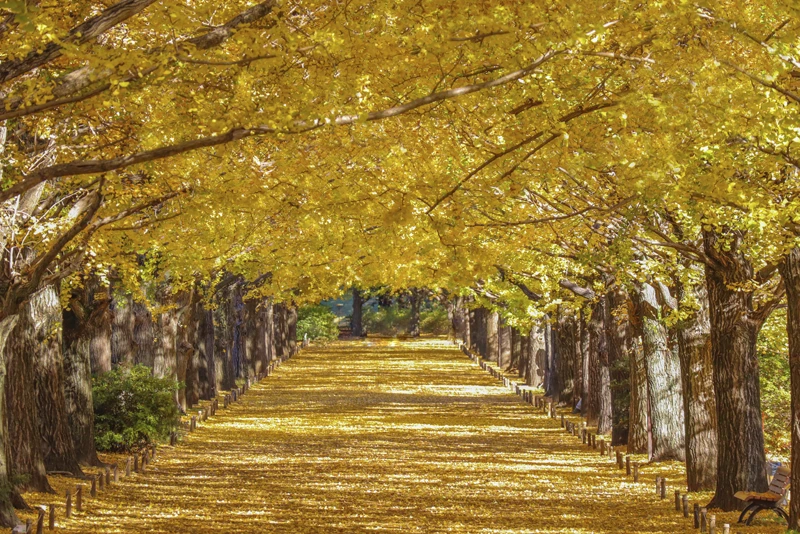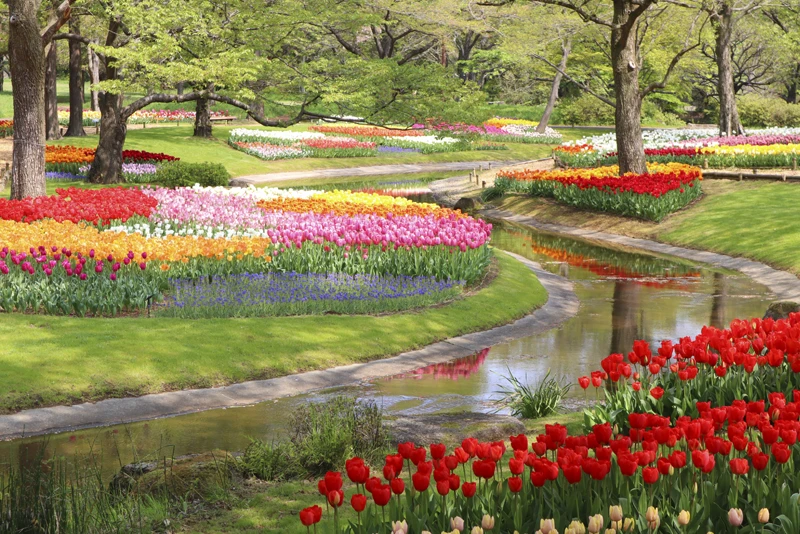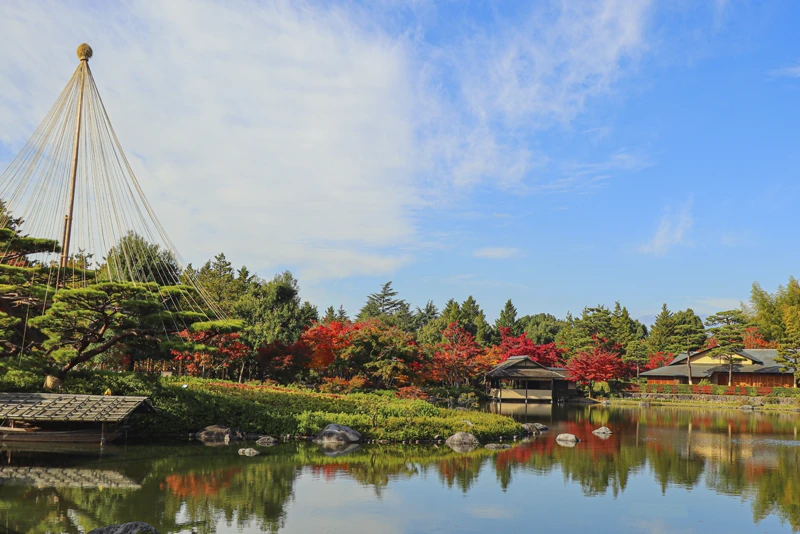 Stretching out from the west side of PLAY! is this vast 180 ha park. From spring cherry blossoms and tulips, to fall cosmos and colored leaves, flowers and stunning scenery adorn every season throughout the year. Spend the day your own special way, whether lying down on the spacious lawn, renting a bicycle to tour the grounds or admiring the Japanese garden.
https://www.showakinen-koen.jp/guide-english/
❷ Southern Tama:
Mt. Takao for the mature traveler
Awarded three stars in the Michelin Green Guide, Takao is the Tama area's premier hiking spot, just an hour by train from Shinjuku Station. Although attractive due to its accessibility for easy day-trips from the city, these days there's more than just hiking at Mt. Takao with new facilities opening one after another at the foot of the mountain near Takaosanguchi Station on the Keio Electric Railway. Even repeat visitors are sure to discover new enjoyments.
TMH.(TAKAO MOUNTAIN HOUSE)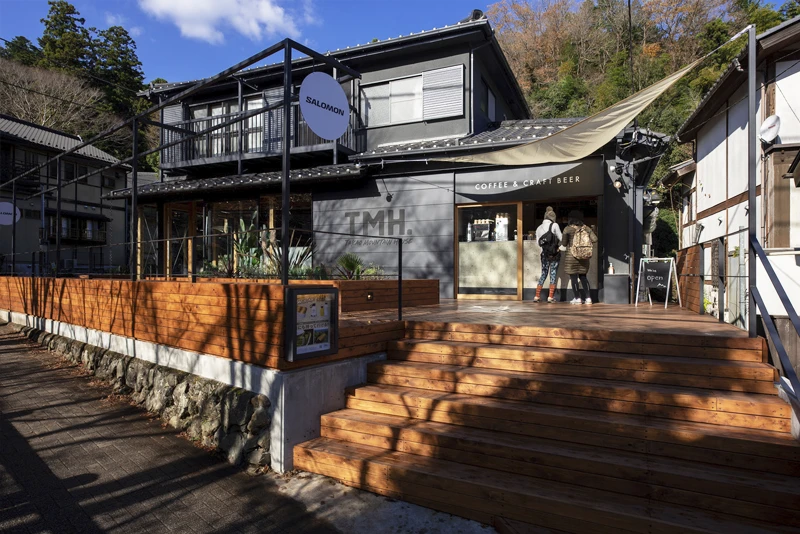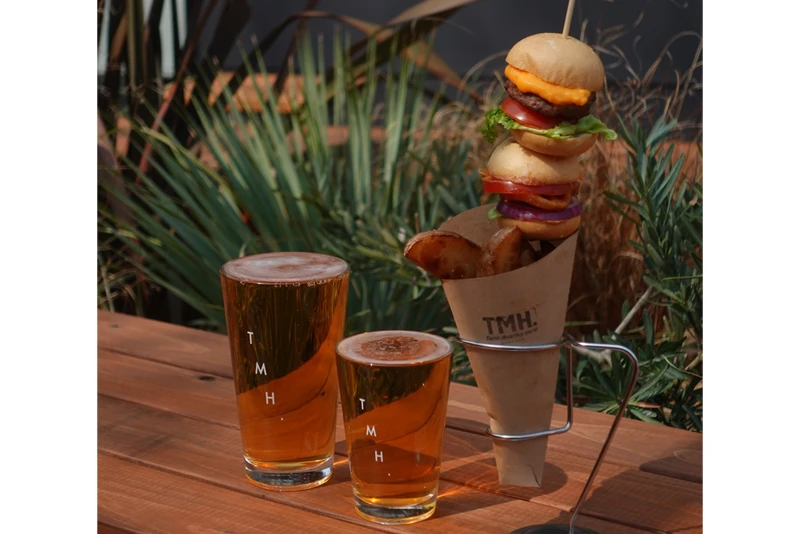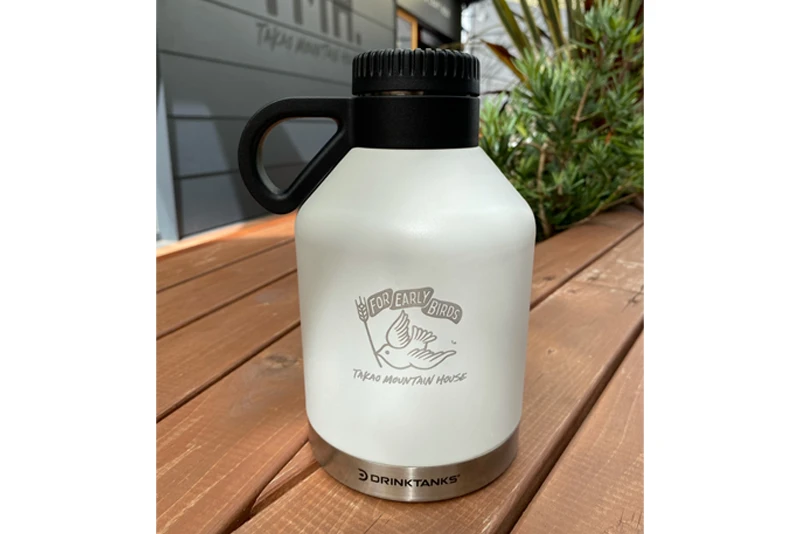 TMH., which opened in October 2022, is a take-out stand for coffee, craft beer, sliders (mini-burgers), and more. The craft beers are carefully selected from breweries around the Tama area. This is also a great place to pick up some drinks and snacks before your hike. Another feature of this store is its reusable sandwich boxes and drink bottles used to reduce waste and protect the mountain environment.
https://takaomountainhouse.jp/ (Japanese version only)
Mt. TAKAO BASE CAMP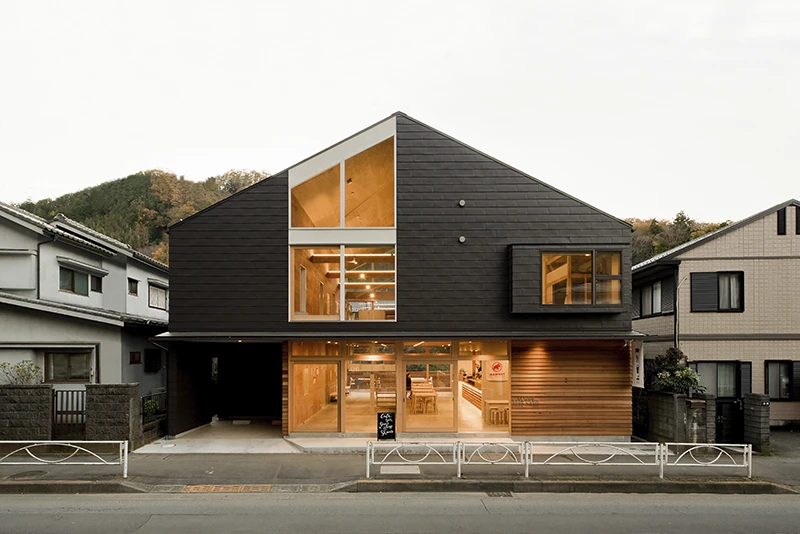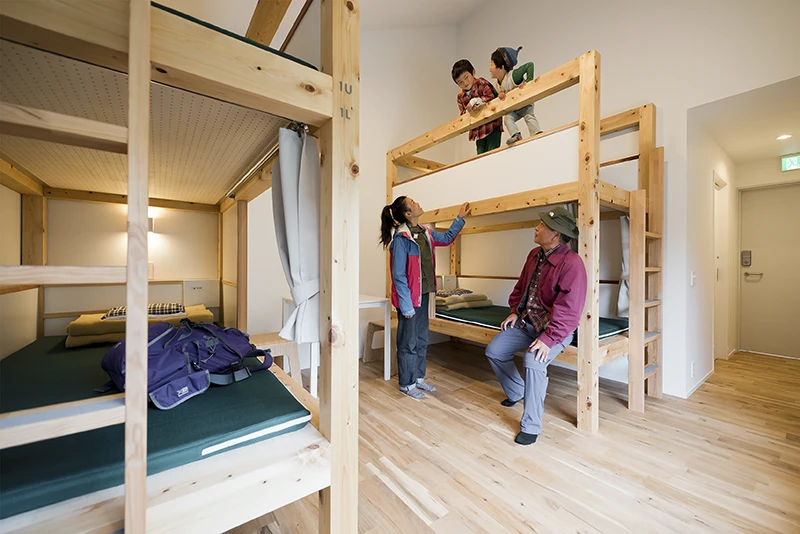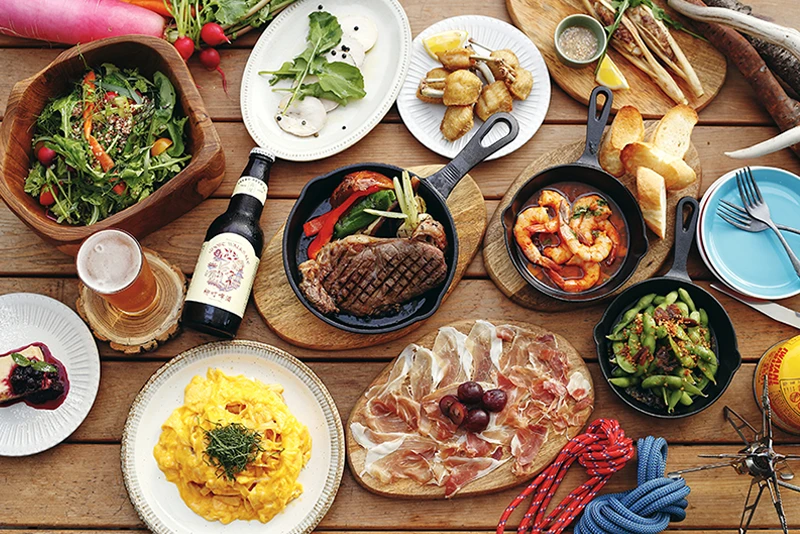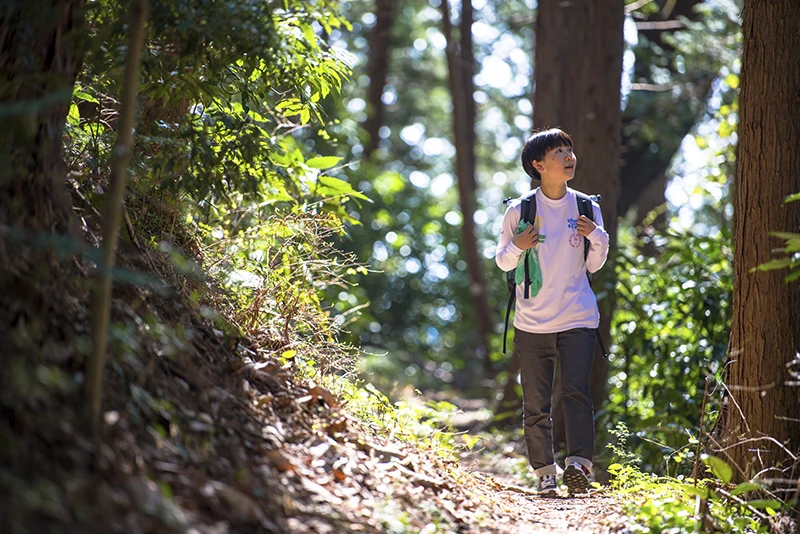 A place to experience the mountaineer lifestyle. With cafes, bars, shower rooms, outdoor gear rentals, and various other services for day-trippers, it's the one-stop shop to enjoy Mt. Takao 120%. On top of all this, dormitory rooms with a mountain-hut vibe are also available for overnight stays at reasonable prices. Also, check out the remote-work accommodation plan to enjoy the new "Workcation" style of travel in a scenic natural environment.
https://takaobc.com/
Takaone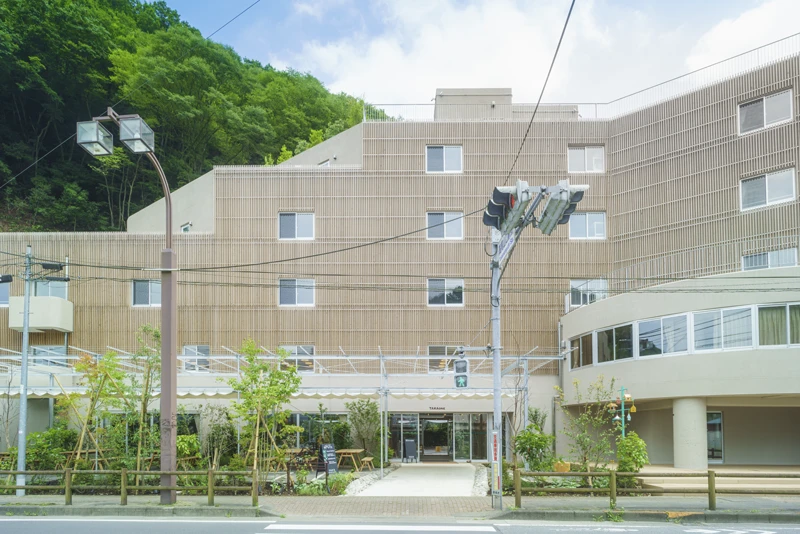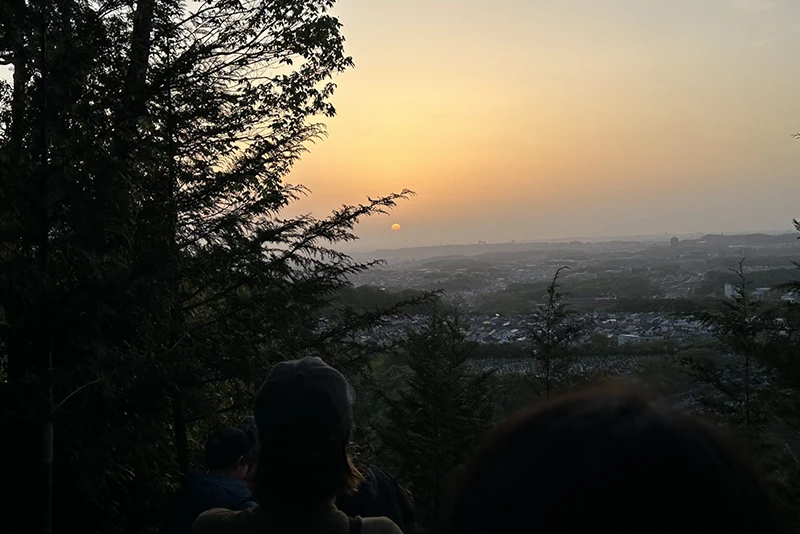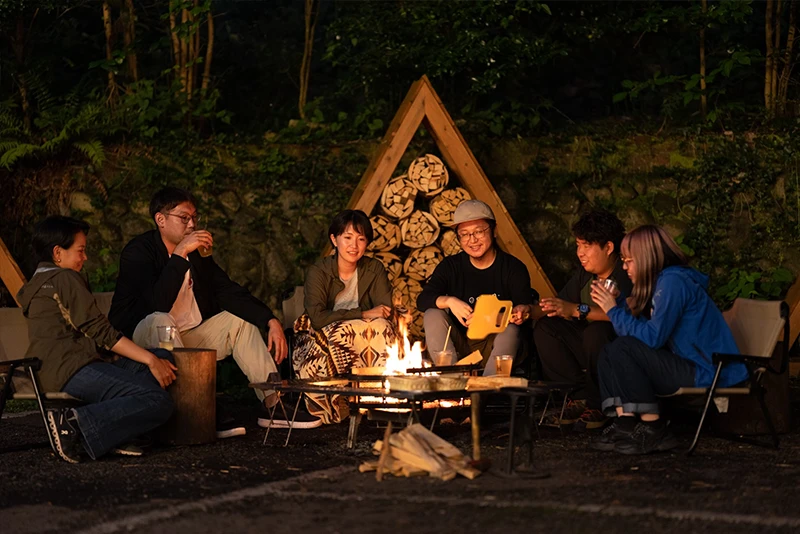 One other place to stay for a fulfilling sojourn in Mt. Takao is Takaone. Walk the trails at dawn when few people are here, gather round a bonfire at night to hear Takao's symphony of natural sounds, and enjoy other experiences only open to those who stay the night. You can also book a spot for a guided nature tour in English.
https://takaone.jp/hotel/ (Japanese version only)
❸ Western Tama:
Go cycling to fully enjoy the wonders of nature
One to two hours by train from Shinjuku Station is the natural splendor of the far western region of Tokyo known as Okutama. With mountain ranges and river valleys dotted with hot springs, it seems unbelievable that this is still within the Tokyo city limits. The area is accessible by two public train lines: the JR Ome Line and the JR Itsukaichi Line. For first-timers, the easiest route to Okutama is probably from JR Musashi-Itsukaichi Station.
Akigawa Valley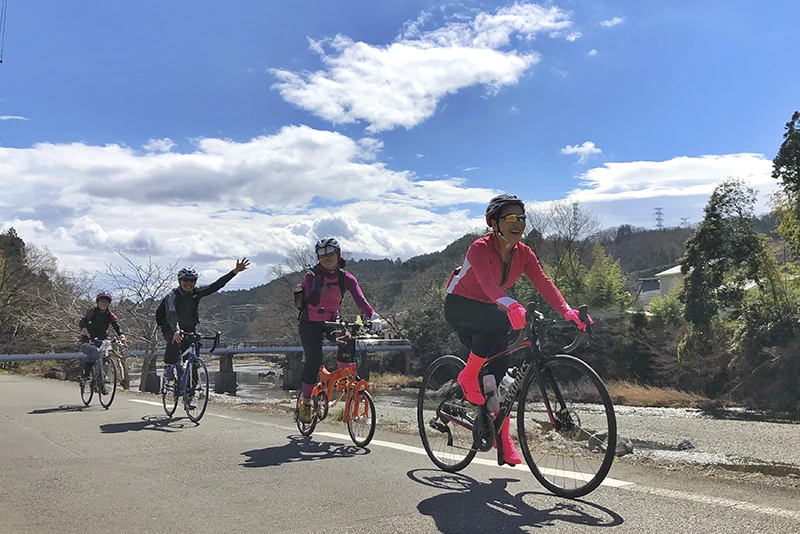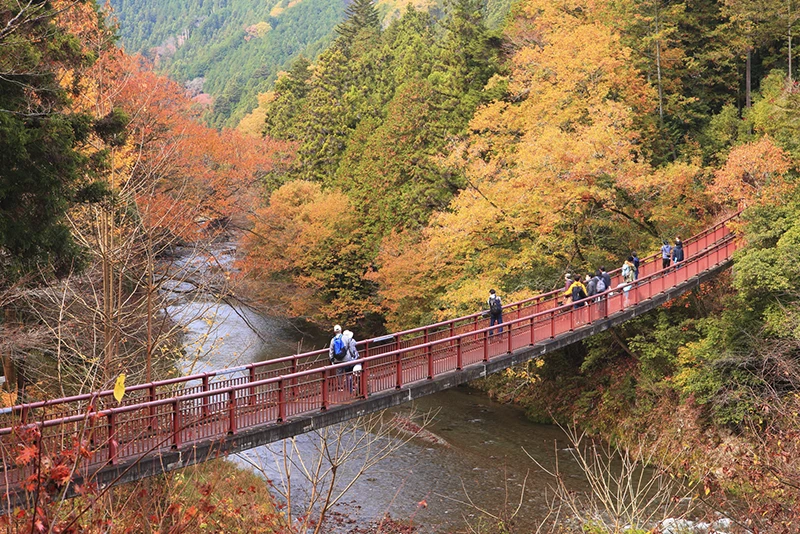 The picturesque Akigawa Valley stretches between Akiruno City and Hinohara Village. The period from early November to early December is especially beautiful as autumn leaves paint the mountains in a variety of colors. At Tokyo Urayama Base in front of Musashi Itsukaichi Station, rent a bicycle, ride to shrines or temples, and take in the view of sparkling clear streams seen from bridges.
https://www.gotokyo.org/en/spot/54/
Kurochaya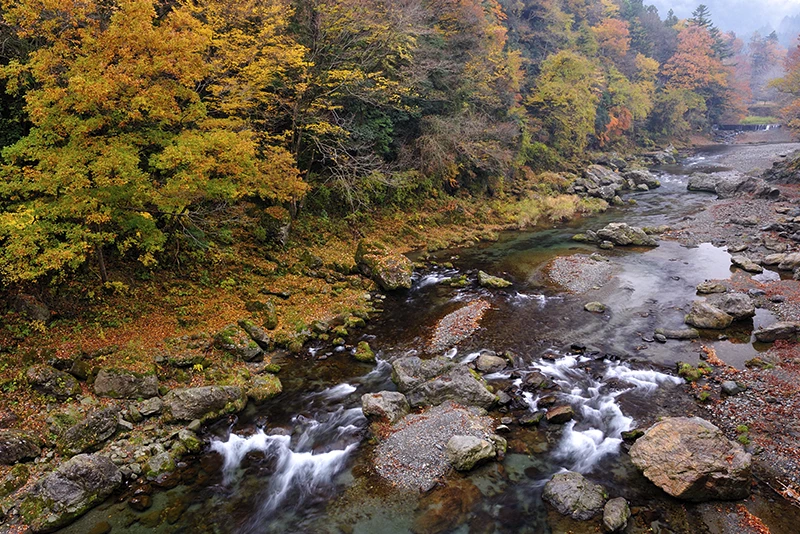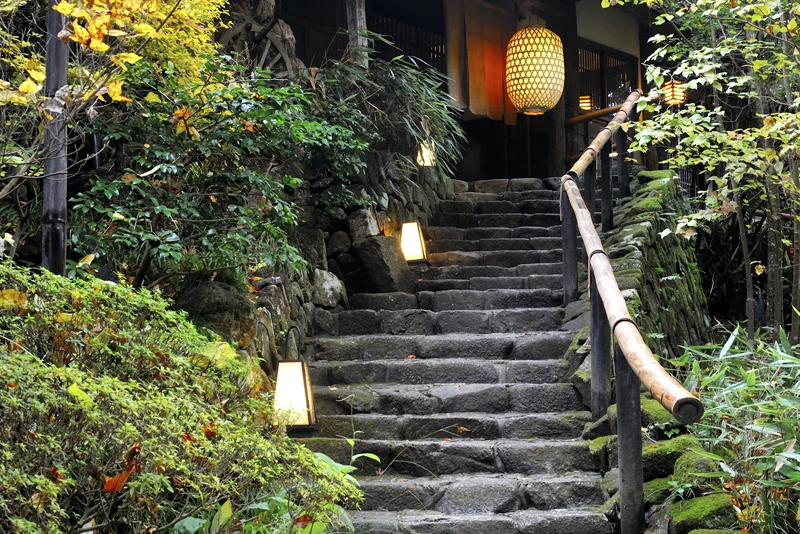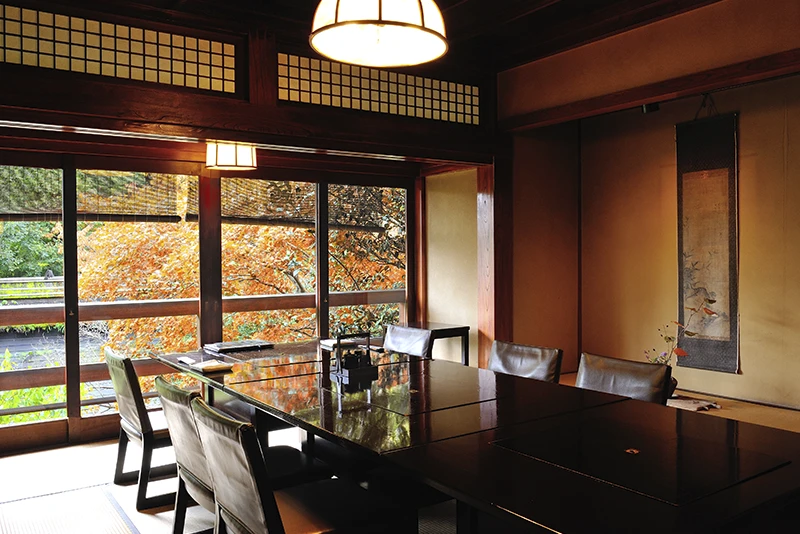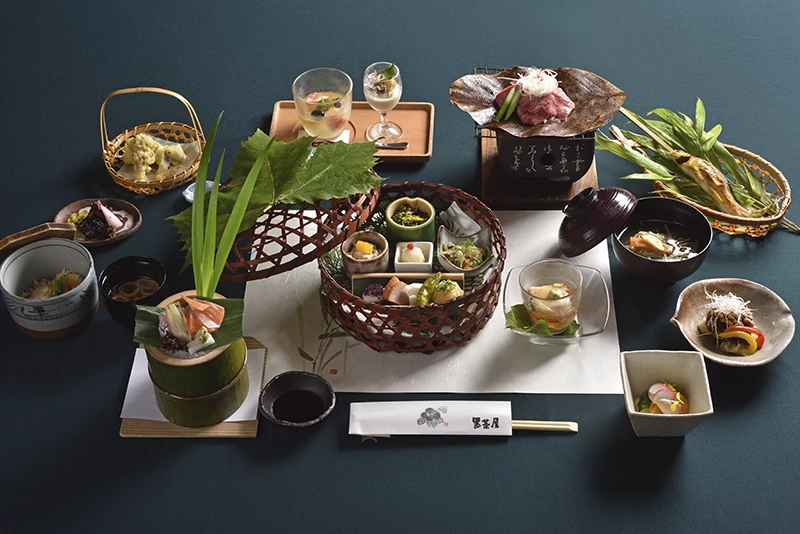 While cycling, stop by this Japanese restaurant nestled among the trees overlooking a mountain stream. Savor the flavors of Tama through a set menu, including seasonal ingredients and fish from the river (some dishes are available through a take-out bento). Spend time in this elegant 3-centuries-old farmhouse for a sense of how people once lived in Japan long ago.
https://kurochaya.com/ (Japanese version only)
Akigawa Valley Seoto-no-Yu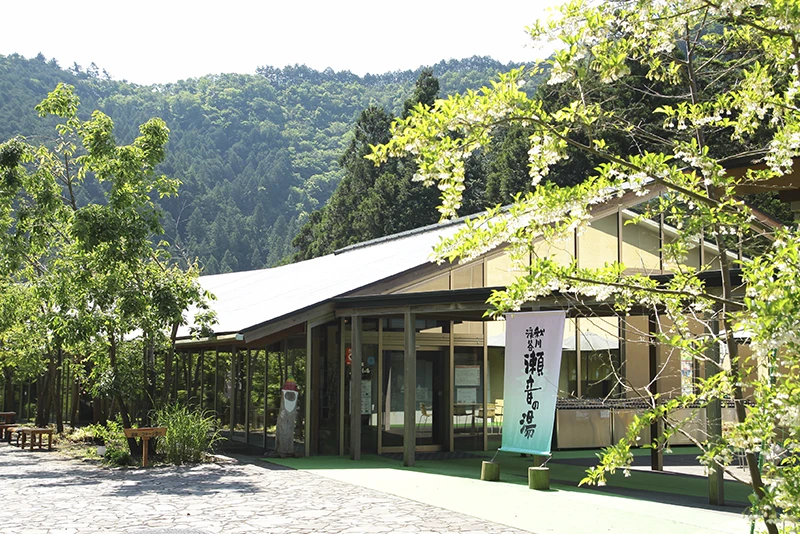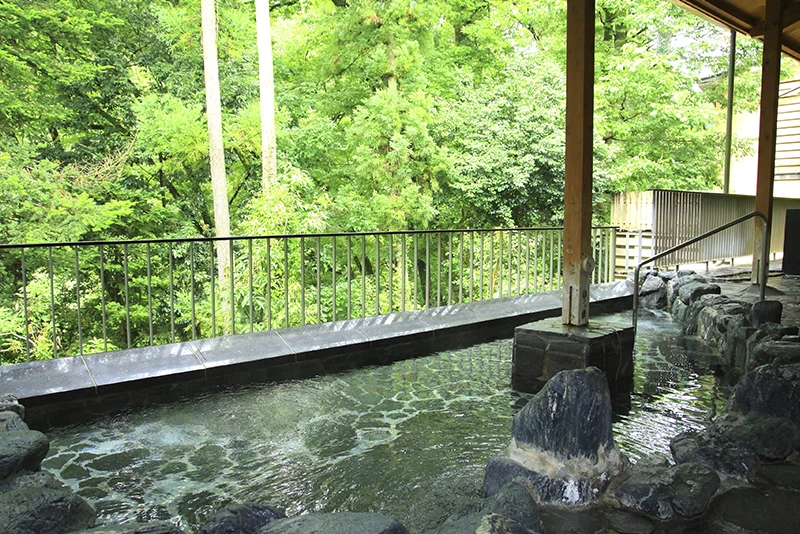 Enjoy hot spring waters flowing straight from the source in a wide, open bathing area at this day-trip onsen spa. The clear, colorless, soft spring waters are known to nurture the skin. The open-air bath with a view over the vast landscape is not to be missed. An ideal place to park your bicycle for a break.
http://www.seotonoyu.jp/ (Japanese version only)