At TOKYO Brochures, we provide useful informational brochures covering a wide range of Tokyo tourism activities and locations. From classic guidebooks to niche pamphlets that even Tokyo veterans would appreciate, we have a brochure for every scene in Tokyo.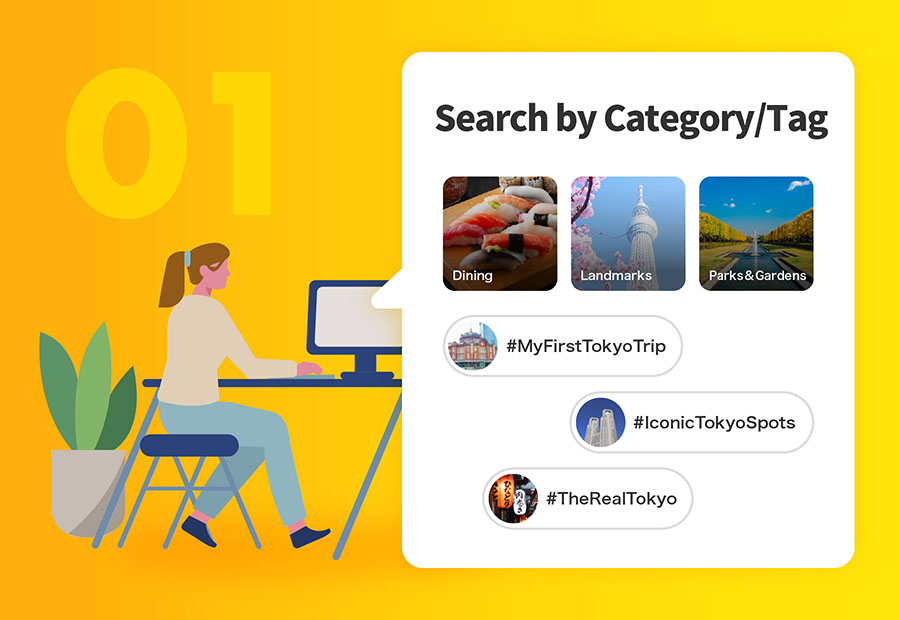 Before Your Trip
Incredibly useful for planning! Search for brochures matching your interests by using the "Search by Category/Tag" function.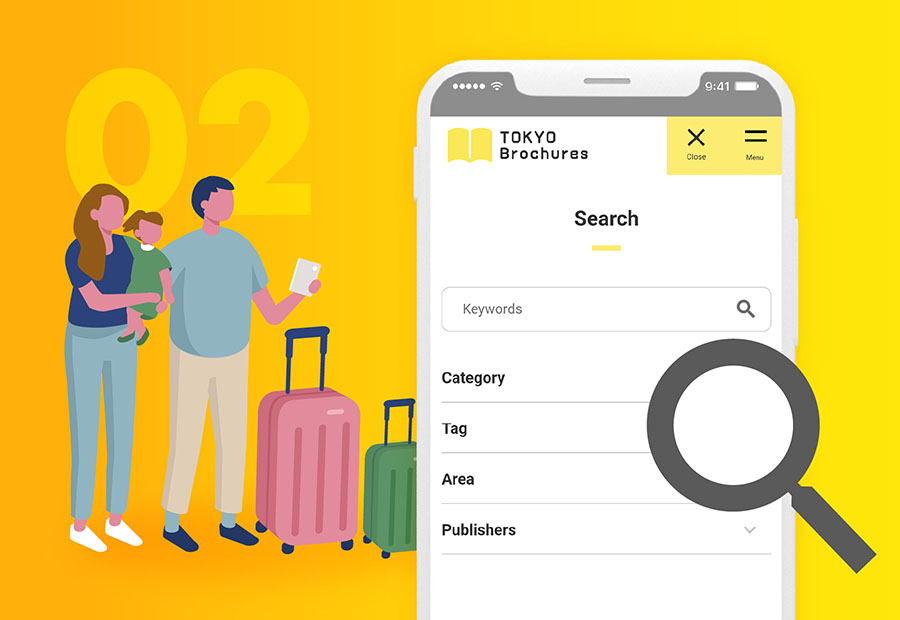 During Your Trip
All brochures are smartphone compatible! Combine area and keyword search criteria to quickly find useful brochures.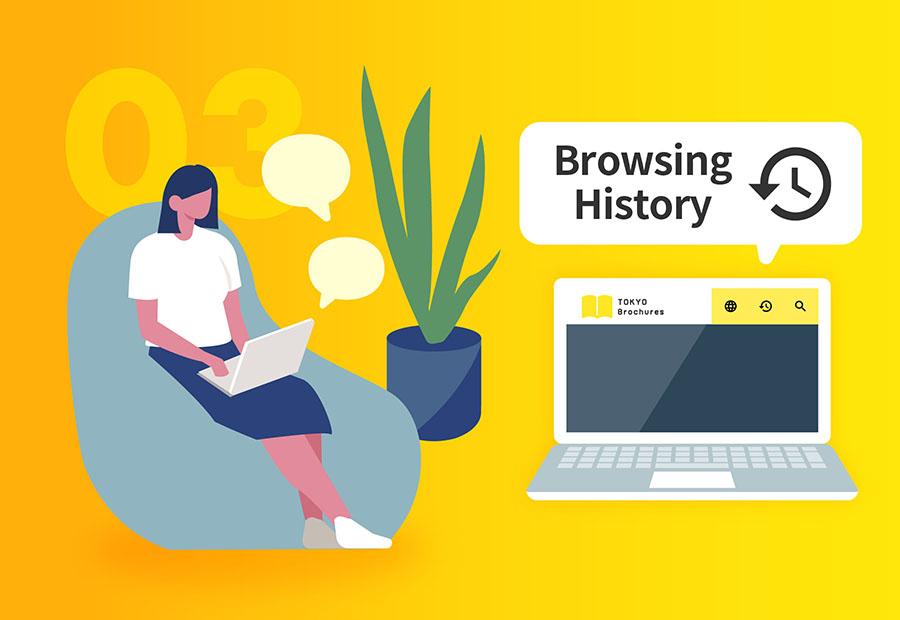 After Your Trip
Share your fun memories on social media! Reminisce by re-reading a brochure. You may just discover your next destination. Use the convenient "History" feature to browse previously-read brochures.
System requirements
We recommend the following browsers to use our site comfortably and safely.
PC
Microsoft Edge, latest version
Firefox, latest version
Google Chrome, latest version
Safari, latest version
Smartphone / Tablet
iOS standard browser, latest version

Safari, Google Chrome, latest version

Android 7.0-, standard browser

Google Chrome, latest version
Viewer
Our dedicated ebook viewer screen is operated on HTML5.
To use it, a browsing environment (OS / browser) that supports HTML5 is required on your computer or mobile device including smartphone and tablet.
If you experience any problem with viewing, please check if your browsing environment supports HTML5. Please contact / check with the provider of your OS / browser about the HTML5 compatibility of your browsing environment. Please note that we are unable to help you with any inquiries regarding problems with viewing or the HTML5 compatibility of your browsing environment.