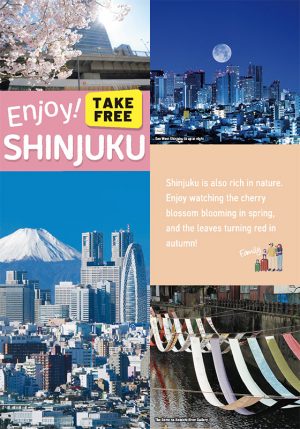 Publication Date

2020

Language

English

Others

Category

Tag

Area

Publishers

Shinjuku Convention&Visitors Bureau

Reference Links
Overview
Shinjuku is an international tourist destination located in the heart of Tokyo. It is home to numerous high-rise buildings, a vibrant downtown area, and locations where Japanese culture and art can be enjoyed.
Shinjuku is also rich in nature, with cherry blossoms coloring the city pink in spring, and the leaves staining it red in autumn.
Visitors to Japan are warmly encouraged to experience the full range of Shinjuku's charms.