High-tech showrooms and technology museums
Japan is famous for its state-of-the-art technology in many fields and Tokyo has many showrooms and museums open to the public, where you can see the latest innovations, from robots to communications devices.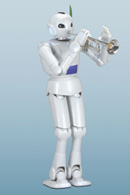 Robots
The star attraction of Toyota's Mega Web complex in Odaiba is the 120-cm-tall Toyota Partner Robot which can play the trumpet like a human - using its artificial lungs, robotic lips and fingers. The robot is housed in the Universal Design Showcase building. On weekdays, the robot plays at 3 p.m. and 5 p.m., and on weekends, at 1 p.m., 3 p.m. and 5 p.m. Mega Web is open daily from 11 a.m. until 9 p.m., while the Universal Design Showcase is open from 11 a.m. until 7 p.m. Staff can speak English, Chinese and Korean.
http://www.megaweb.gr.jp/Event/Robot/index.html (Japanese only)
http://www.megaweb.gr.jp/common/files/MEGAWEB_GuideMap_eng.pdf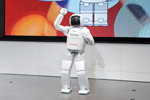 Another robot that has become world famous is Honda's Asimo. You can meet him at Honda Welcome Plaza in Aoyama. Several times a day, staff put him through his paces. Asimo can serve food and drinks on a tray; it can step back and yield the right-of-way or continue to walk based on the predicted movement of oncoming people. Welcome Plaza is open from 10 a.m. until 6 p.m. It is on the 1st floor of the Honda Aoyama Bldg at Minami-Aoyama 2-1-1, right by Aoyama itchome subway station, Exit 5 . English guidance is available on request for group visits. For details, call +81-3-3423-4118 (an English speaker may not always be available).
http://www.honda.co.jp/welcome-plaza/ (Japanese only)
http://world.honda.com/ASIMO/index.html
Asimo can also be seen at Miraikan (National Museum of Emerging Science and Innovation) in Odaiba, where he works as a Science Communicator at the museum. Other robots at Miraikan include Paro, a robot in the figure of a baby seal, whose focus is on providing comfort and enjoyment through interaction with humans. You can talk to and pet Paro. Halluc II is a machine capable of flexibly adapting to and traversing a wide range of surroundings and can comfortably coexist with the environment.
An amazing robot can capture the complex human movement of recognizing a ball by visual contact and can actually catch a thrown ball in flight with its visual system and robotic hands both integrating with high-speed reactions. At Miraikan, robot scientists answer questions such as "What are the possibilities of future robots?"
http://www.miraikan.jst.go.jp/en/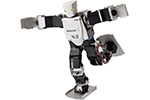 At the Vstone Robot Center , located in Akihabara, which specializes in the research, development and manufacture of omnidirect sensors and robots, you can see the two-legged Robovie-X, a hobby robot that can fire missiles, play soccer, do acrobatics and play dress-up. It is powered by 17 servomotors and controlled wirelessly. It can also be used for educational purposes for students of mechanics and engineering. The center is open from 11 a.m. until 8 p.m. on weekdays and from 10:30 a.m. until 7 p.m. on weekends and holidays.
http://www.vstone.co.jp/e/etop.html
Museums and showrooms
Miraikan features many hands-on exhibits that allow visitors to interact with science. Its four permanent themes are "The Earth Environment and Frontiers," "Innovation and the Future," "Information Science and Technology for Society," and "Life Science."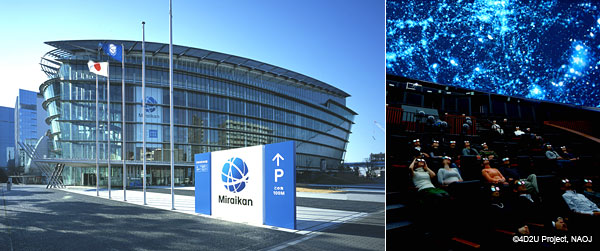 "The Earth Environment and Frontiers" deals with exploration of Earth and other planets, using advanced technology to help us live and work in extreme environments such as deep sea and outer space, and building a sustainable society. "Innovation and the Future" looks at the world of robots, and how humans - from ancient times until today - have continued to advance through the repetition of the process of imagination and creation. "Information Science and Technology for Society" explains the transmission of information on the Internet and links creativity, information technology and new media. "Life Science" explores the evolutionary tree for the evolution of organisms and through a specimen of human chromosomes, as well as the function of the human brain.
Miraikan also has Special exhibitions. Current and upcoming themes are: "Theo Jansen - Creation of Life - The new possibilities created by physics and art," The "Young Alive! - iPS Cells for a New Future" and the Tsunagari Project, which consists of a giant globe that shows the most realistic image of the Earth.
The symbol exhibit Geo-Cosmos (seen in photo at top) is undergoing renovation and will be recreated as a symbol that collects and transmits information on sustainability held by various countries and research institutes of the world. It will open in March.
At all the permanent and special exhibits at Miraikan, visitors are able to communicate with scientists and researchers. English-speaking guides are available.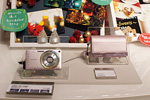 Watch, listen, touch and try the latest products from the Sony showroom in Ginza. Six floors of the building showcase Sony's greatest technological offerings. There is an interactive consultation counter where you can get advice on how to use Sony products and connect to networks. You can learn everything from digital camera use to processing photos and editing videos on you computer. There is also a Sony store on the 4th floor where you can purchase products. English-speaking staff are available.
http://www.sonybuilding.jp/e/sr/index.html
The Panasonic Center in Odaiba embodies Panasonic's vision to bring about innovation in lifestyles and business with eco ideas for the earth. It serves as a vehicle for communications, receiving opinions and requests directly from customers while presenting actual products and services. Visitors can see the latest products and technologies including cameras, TV screens, computers, home appliances and concept products not yet available on the market.
Part of the center is RiSuPia , which is an experience-oriented museum for visitors to experience the fun of science and mathematics. In the Quest Gallery, you can view models depicting the principles and rules of science and mathematics. Turn Risu-Earth and you'll meet many different inventors. Explore the history of scientific and mathematic discoveries from ancient times until the present day. On the Discovery floor, you can enjoy hands-on exhibits of sound and illumination. At the Magical Performance Theater, you jump into the world of numbers and figures. Experience the worlds of science mathematics with three-dimensional image and learn how many different rules of mathematics are hidden in the world of nature.
English and Chinese-speaking staff are available.
http://panasonic.net/center/tokyo/index.html
The Toto New Material Design Showcase has all the latest innovations for high-tech kitchens, plumbing and bathrooms that give you a great idea of what a contemporary Japanese home looks like, if you can't visit one yourself. There's lots of automation; the toilet lids that automatically lift when you approach are cool. The washlet technology incorporates a unique wand that allows water to be used for personal cleaning in a way that leads to a completely new level of hygiene and comfort. The warm water cleans far more effectively than paper ever could. Its temperature and flow are easily adjusted by remote control, and the wand self-cleans before and after every use. The showcase is open daily, except Wednesdays, from 10 a.m. until 5 p.m. English-speaking staff are not available, but foreign visitors are welcome. It is located on the 27th floor of Shinjuku L Tower at Nishi-Shinjuku 1-6-1, near Shinjuku Station's west exit.
http://www.toto.co.jp/products/tnm/showroom/ (Japanese only)
Other places of interest
At NTT InterCommunications Center near Shinjuku, the exhibits and exhibitions utilize the newest electronic technologies to create virtual and interactive art works such as digital films, online interviews and performances, and computer generated art. English-speaking staff are available. The center is open daily from 11 a.m. until 6 p.m., except Mondays.
http://www.ntticc.or.jp/index_e.html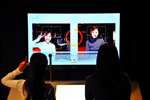 Sony Explora Science is a high-tech entertainment center at Mediage at Aqua City near Odaiba Station. In the hands-on science hall, you can learn how technologies are applied to electronic items, as well as games, music and film. You can see face recognition methods using a computer, experience shadow puppets, experience a change in your perception of color, try SmartSkin, a sensor technology that measures the positions of the people touching a table and interacting with your image on a mirror. Group reservations are OK and there are staff available who speak English, Chinese and Korean.
http://www.sonyexplorascience.jp/english/index.html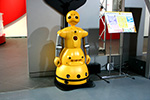 Exhibitions at TEPIA Plaza's Machine Industry Memorial Foundation focus on how advanced technology is applicable to modern living. There are five main exhibits – Communications in Our Lives, Health and Medical Care, Cities and Mobility, Environment and Energy/Resources, and A Small World and High Performance materials. In the lobby, visitors can view a thermographic camera that lets them see their own body surface temperature, a home assistance robot and a hands-on exhibit featuring the latest in face recognition technology, as well as gender and age analysis techniques. There is also a Techno Studio where visitors can take part in experiments and try out innovative gadgets. English speakers are available. The hall, which is located near Gaienmae Station, Aoyama, is open from 10 a.m. until 6 p.m. from Monday to Friday, and from 10 a.m. to 5 p.m. on Saturdays, Sundays and holidays.
http://www.tepia.jp/english/index.html