Tokyo City Promotion in Canada
Tokyo Metropolitan Government will host two events to promote Tokyo – in Toronto on October 14 and Vancouver on October 19. Travel marts specially designed for tourist industry professionals, these events bring together representatives from airlines, convention centers, hotels and major tour operators in Tokyo. Business meetings and seminars will be held. The events will showcase what Tokyo has to offer visitors and provide updates on the latest development such as the expansion of Haneda Airport International Terminal and the new city landmark, Tokyo Sky Tree. Registrations are being accepted.
http://tcp2010canada.com/index.html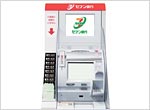 Seven Bank resumes accepting MasterCard at ATMs
Users of overseas-issued MasterCard brand cash cards and credit cards can once again use their cards to make cash withdrawals in Japanese yen at any of Seven Bank's ATMs located mainly at 7-Eleven convenience stores, tourist destinations or near well-known hotels within Japan. As the ATMs are located within 7-Eleven stores, consumers will have access to cash 24 hours 7 days a week. Cirrus, Maestro, Visa, American Express, Diners Club, JCB, Union Pay and Discover cards are also accepted. Screen guidance is available in four languages - English, Korean, Chinese and Portuguese.
http://www.sevenbank.co.jp/intlcard/index2.html
New international terminal to open at Haneda Airport
A new international terminal will open at Haneda Airport on October 21. The five-story building has 74 shops and restaurants in areas accessible to all visitors and 31 stores in the security area for passengers who have completed embarkation procedures. It also features a planetarium and a section with scenery recreating the Edo period (1603-1867) on the upper floors. Regular international flights will start on October 31, with new slots linking Tokyo with several overseas cities, including Taipei, Bangkok, Singapore, Honolulu, San Francisco, Los Angeles and Paris. In November, a service will start to Kota Kinabalu (Malaysia), and in January, flights will commence to Vancouver, New York and Detroit.
http://www.tokyo-airport-bldg.co.jp/en/
Haneda to hold welcome campaign for foreign travelers
Taking advantage of the opening of the new international terminal at Haneda Airport, Tokyo Metropolitan Government will hold a special campaign to promote Tokyo to foreign travelers. Between October 21 and November 20, 10,000 foreign travelers who use the new terminal will receive welcome kits and also be eligible to win a nice gift in a lottery if they answer a survey. Commemorative presents will be given to those who do not win the lottery gifts. The welcome kit and survey are available at a Tokyo tourist information center in the new terminal.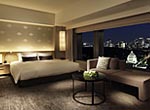 Capitol Hotel Tokyu opens on October 22
The Capitol Tokyu Hotel, which closed its doors in November 2006, will reopen as the Capitol Hotel Tokyu on October 22. The hotel features 251 rooms, including 13 suites, four of which are located on the 5th floor overlooking Hie Shrine. All other rooms are located from the 18th to 29th floors, and are 45 square meters or larger, invoking the atmosphere of traditional Japanese architecture. The hotel can be directly accessed from Kokkaigijidomae and Tameikesanno subway stations. Reservations are being accepted online.
http://www.capitolhoteltokyu.com/en/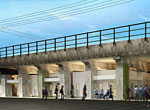 Aki-Oka Artisan project to be launched in December
An artistic and cultural project will open in December in the Akihabara-Okachimachi area. The 2k540 Aki-Oka Artisan will feature craft workshops and studios for artisans representing new Japan. Their focus is on young new artist/designers who are making original works. Visitors can actually see how they make their works and communicate with the artists.
http://www.jrtk.jp/2k540/ (Japanese only)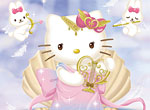 Hello Kitty Paradise to open in Odaiba
An amusement facility featuring Japan's much-loved feline character Hello Kitty will open in Tokyo's Odaiba district on October 22. Hello Kitty's Kawaii (cute) Paradise will have a theater showing Hello Kitty animated films on its domed ceiling screen in four languages (Japanese, English, Korean and Chinese). It will also house restaurants and character goods shops in a total floor space of around 890 square meters. The facility will be located in the Venus Fort commercial complex located in the Odaiba waterfront area, which is easily accessible from Haneda Airport.
http://www.pleasurecast.co.jp/test/VenusKitty100805-4.pdf (Japanese Only)
Official English Kabuki website available
Shochiku Corp has launched an official English Kabuki website that provides comprehensive information on the history, philosophy and aesthetics of kabuki, as well as providing tips on how to enjoy one of Japan's oldest art forms. Visitors to Japan can also find information on upcoming Kabuki performances at the Shimbashi Embujo Theater and book tickets easily on the web, even from overseas.
http://www.kabuki-bito.jp/eng/top.html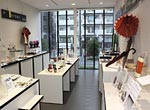 Sumida souvenir shop opens
Sumida Ward has opened a souvenir shop where visitors can buy Sumida brand goods and other local products, such as food and crafts. Items include leather products, soap, chopsticks, T-shirts and many different food products. The ward is hoping to capitalize on the increasing number of visitors who come to the area to see Tokyo Sky Tree. The shop is open from 10 a.m. until 6 p.m. daily except Wednesdays. It is located near Narihirabashi station on the Tobu Isesaki line.
http://www.visit-sumida.jp/spot/SpotDetail/tabid/60/pdid/513/catid/22/Default.aspx (Japanese only) and http://sumida-brand.jp/english
Renovated Ginza Mitsukoshi department store opens
On September 11, the renovated 80-year-old Ginza Mitsukoshi department store opened with its combined floor space increased by 1.8 times, thanks to a new annex with 12 stories and two basement floors. The new store has more restaurants, facilities and services to generate hospitality for a variety of customers. There is a 3,000-square-meter terrace, with grass and 134 seats for resting. In addition, the store has an information center for foreign visitors, providing services in English and Chinese, as well as family-friendly facilities like a day care center and nursing rooms. The store is located right by Ginza subway station.
http://www.mitsukoshi.co.jp/store/fcs/
Fukagawa Edo Museum reopens
After a one-year hiatus for renovations, the Fukagawa Edo Museum has reopened. The community culture center has an Edo period display of reconstructed Fukagawa Saga-cho houses as well as a small theater and a lecture hall. The center holds exhibitions regarding the history of Edo Fukagawa and provides space for many cultural activities. The exhibition hall is full of interesting features, like a reconstruction of the streets of Fukagawa from days gone by, as well as displays including everyday life items and plants. Lighting and sound effects change often according to the seasons, making it enjoyable for every visitor every time. There is also a traditional Japanese style theater, reminiscent of theaters of the Edo period. The museum is open from 9:30 a.m. until 5 p.m.(closed on 2nd and 4th Mondays).
http://www.kcf.or.jp/fukagawa/english.html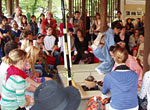 Tokyo Grand Tea Ceremony to be held in October
The Tokyo Grand Tea Ceremony, which will be held October 10 and 11 at Edo-Tokyo Open Air Architectural Museum, and on October 16 and 17 at Hama-rikyu Gardens. The ceremony is designed to showcase Japan's traditional tea culture, and to introduce tourists visiting the Tokyo area to the Edo/Tokyo way of life. An introduction of basic tea ceremony etiquette will be provided for those who have never attended a tea ceremony and for overseas tourists so that they can experience the Japanese traditional culture of the tea ceremony. The event on October 16 and 17 is organized by the Tokyo Metropolitan Government and Tokyo Culture Creation Project. Titled "English Nodate," it is aimed at foreigners who would like to experience Japanese traditional tea culture. English guidance will be available. The event starts at 9:30 a.m. Admission cost: JPY300.
http://www.dento-wa.jp/en/schedule/schedule08.html
Tokyo gets 4,760,000 foreign visitors in 2009
The number of foreign visitors to Tokyo in 2009 stood at 4,760,000, which was 10.8% less than the previous year, according to figures from the Tokyo Metropolitan Government. Reasons for the drop in numbers were instability in the financial market triggered by the global financial crisis and the outbreak of a new flu virus.
Tokyo - Connect with peace and well being
Besides the busy shopping districts of Shinjuku, Ginza and Ueno, Tokyo is also home to oases of quiet and calm that inspire contemplation and inner reflection. These places not only help busy Tokyoites find a balance between an exciting urban existence and the relaxation needed to live a healthy, balanced life, but are also ideal for visitors to experience another side to the hustle and bustle of the city.
Tokyo's natural retreats
A famous refuge for those weary of downtown Tokyo is Mt.Takao. Part of the Meijinomori-Takao Quasi-National Park, Mt. Takao is a unique location in Tokyo in which to experience stunning natural scenery. Despite its close proximity to the city, the area is renowned for its rich wildlife and lush forests, something that visitors can explore by taking one of the seven hiking trails that crisscross the mountain – each of which focuses on a different aspect of the area such as plants, history and shrines.
http://www.takaotozan.co.jp/takaotozan_eng1/index2.htm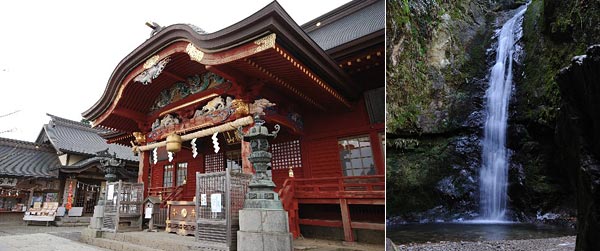 A 'secret garden' lying further out on the western fringe of Tokyo is Mt. Mitake, a holy mountain which offers plenty of walking and hiking spots among a vast nature park that has been virtually untouched by the hand of man. Visitors can choose a number of routes to wander around the forested valleys, rolling hills, waterfalls and rock gardens that adorn the mountain. Along the way are old wooden buildings, ancient shrines and even a sacred tree.
On their way to the top, visitors pass Mitake village and once there, will feel like they have been taken back into Japanese history as traditional thatch and wooden houses sit in among trees that change color with the seasons and remain untouched by modernity. Guests are warmly received in the village, where the local specialty is a unique type of noodles known as tororo soba – thin noodles eaten with a grated yam sauce.
Atop the peak is Musashi-mitake shrine, which apart from its own history dating back over a thousand years, is also home to swords and suits of samurai armor that have been designated as national treasures of Japan.
http://www.mitaketozan.co.jp/english/map.html
Those wishing to go further in search of purifying their body and soul can stay the night in Komadori Sanso, a lodge that has long served as a resting spot for Buddhist monks who came to Mt. Mitake for meditation. Today, it is open for visitors from both near and far. Guests have a choice of food, including vegetarian meals, and can join in the meditation sessions as they please. Of these, the most unique form of meditation is takigyo, or waterfall meditation. This involves standing below a waterfall in traditional attire (with cold water flowing down) and meditating for a period of time in order to clear the mind and focus on spiritual well-being.
http://www.hkr.ne.jp/~komadori/komadori.html
Mt. Mitake lies about 1 1/2 hours west of downtown Tokyo by train. For those who want to take an easier route to the top, a bus will take passengers to the Mitake-san Cable Car Station from where a cable car will transport you close to the top.
http://www.mitaketozan.co.jp/english/cable_car.html
Tokyo's seclusive spots
In central Tokyo, there are a variety of places that offer the peace and quiet needed to refresh while still providing the convenience of the city. Todoroki valley is one such location. Situated between the uber-hip districts of Shinjuku and Shibuya, Todoroki valley stretches for about a kilometer through a narrow, wooded valley alongside a stream and is populated by birds and fish. It is a mini oasis in the urban jungle where among the green, leafy surroundings, the noises of the city are drowned out - replaced by the birds and flowing water.
At the end of the trail lies the Todoroki Fudo Temple, where locals and visitors alike drop by to relax. Although there is no formal organized teachings, all are welcome to come here to find their own sense of inner peace.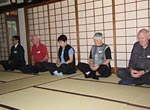 To go further in search of refreshing experiences for mind and body, visitors in Tokyo can dip their toes into zen culture. Zazen refers to the practice of seated meditation, directing your thoughts inwards in order to appreciate the true meaning of nature and for those who would like to follow an interest, there are a few temples that offer full sessions in English. Toshoji International Zen Center starts early, but combines a zen lesson with a lecture and tea. Sou un in Temple is another place providing zen lessons in English, though Sou un in Temple only offers these on the weekend. Finally, Chokokuji Temple, which is a place of tranquil beauty sat amongst the skyscrapers and entertainment areas in the center of Tokyo and holds group meditation lessons in its solemn a grand zazen hall. Check their websites respectively:
http://homepage3.nifty.com/toshoji/
http://www.sounin.com/
http://choukokuji.jiin.com/ (Japanese only)
For those who still wish to seek peace of mind without pursuing lessons, there is still much to be found, including some breathtaking gardens.
Hama-rikyu Gardens is one of the most striking in Tokyo, influenced as it is by Japanese landscaping traditions. Rikugien Gardens have a history of over 300 years and is a vast ground that was designed to recreate scenes from 88 traditional Japanese poems. Another spot within the heart of the city is Koishikawa Korakuen Gardens, which remains beautiful all year round and draws its inspiration from traditional Chinese literature.
For a full list of the gardens and parks in Tokyo, the Tokyo Metropolitan Park Association keeps a comprehensive website in English:
http://www.tokyo-park.or.jp/english/index.html
Tokyo's cleansing centers
One of the most effective ways to refresh yourself is to rid yourself of distractions and impurities and for the tourist, Tokyo is full of hot spas which allow guests to do that in comfort.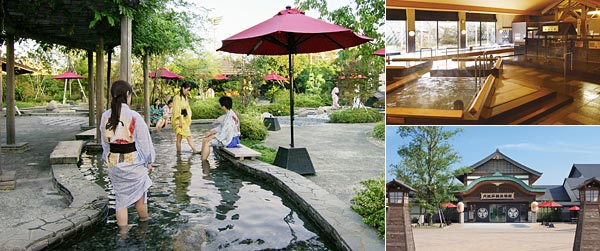 Oedo Onsen Monogatari is a giant super-spa dedicated to the Japanese tradition of onsen (hot springs) and an excellent place to soak away any troubles. A vast theme park designed to resemble old Tokyo at a time when the city was known as Edo, the attraction will not disappoint anyone looking to refresh their weary bodies.
Guests arrive and change their clothes for a yukata (a traditional Japanese robe), store their belongings in a private locker and enter into the complex itself. There, natural hot spring water is drawn from 1,400 meters below the ground and pumped into 16 different baths which include sunaburo (sand baths), herbal baths and even one where small fish nibble the skin from a bather's feet. Apart from the hot springs guests also have access to shops, restaurants, traditional Japanese games and massage rooms.
http://www.ooedoonsen.jp/higaeri/english/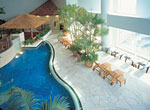 At Spa LaQua, another large hot spring resort in the center of Tokyo, visitors can combine bathing with massages, saunas and jacuzzis for a healing experience. The highlight is the "Healing Baden" where a number of attractively designed rooms are heated to different temperatures to help the relaxation process.
http://www.tokyo-dome.co.jp/e/laqua/spa.htm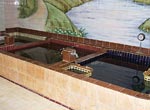 Aside from the big spa resorts such as this, there is a huge variety of local onsens and small sentos to be found. Tokyo's Ota ward is not only the location of the expanding Haneda Airport, but is also actively inviting overseas visitors to try out its numerous bath houses. With locations across the ward, there is bound to be something to suit every taste.
http://ota1010.com/e_main.html