Discover local specialties from Tokyo
Local sake from Tokyo and specialties from the Izu and Ogasawara islands— Discover a new charm of Tokyo you never knew before
Tokyo Islands Cafe (formerly Tokyo Ai Land)
The shop and cafe-restaurant is located in the Takeshiba Terminal, where passenger ships depart for the blue seas and balmy climate of Tokyo's islands. The shop offers local specialties from the Izu and Ogasawara islands. And the cafe serves original dishes made with local ingredients before a large screen projecting stunning images of the islands.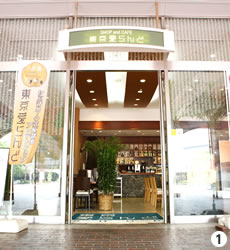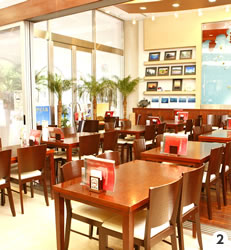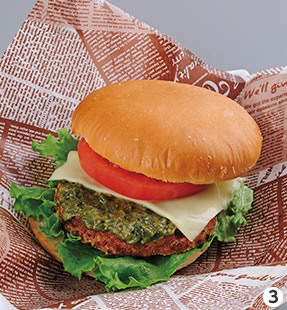 1. Exterior
2. Cafe-restaurant interior
3. Amberstripe Scad Burger
Tokyo Sake Shop
Japanese sake typically brings to mind big rice producers in the countryside. Few know that Tokyo makes its own sake, too. The Tokyo Sake Shop, run by the Tokyo Sake Brewer's Association a five-minute walk from JR Tachikawa Station, offers sake made by Tokyo's nine breweries. From clean, dry sake to umeshu made with sake, taste the products while selecting which to buy.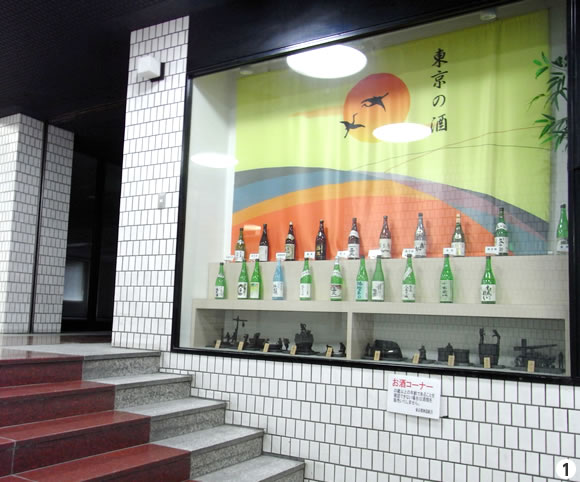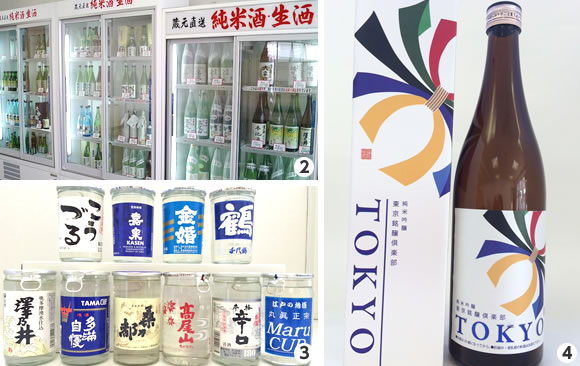 1. Exterior
2. Interior
3. Cup sake set
4. Tokyo Meijo Club