Main content starts here.

Sculptures and objects that embellish the streets are all part of architecture. Art displayed outdoors is just as charming as that you see in a museum. Tokyo offers plenty of this art free for all to see under the vast sky. Why not enjoy it while you're sightseeing or shopping?
LOVE object
The installation of public art at Shinjuku I-Land appears frequently in movies and TV dramas.
LOVE, 1993 (1968), Robert Indiana, USA

GTS Sightseeing Art Line
The "art line" devised by G for Geidai (Tokyo University of the Arts), T for Taito-ku, and S for Sumida-ku connects TOKYO SKYTREE and Asakusa with twelve works of environmental art and five artistic benches. As long as you're visiting these key sightseeing spots in Tokyo, it's a good idea to hone your sensibility for art, too.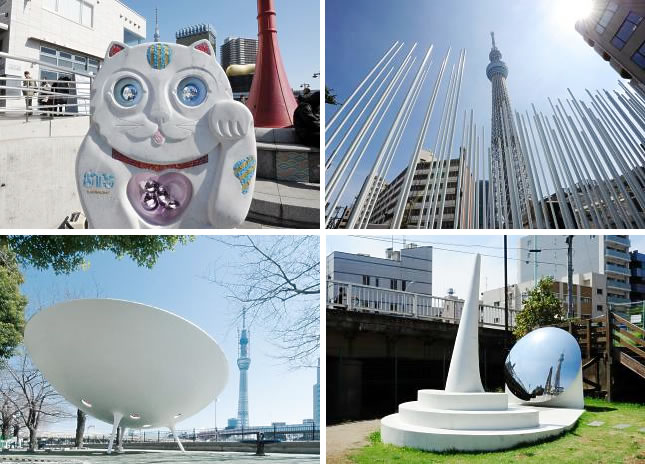 Tokyo Midtown
Various spots in Tokyo Midtown have some 20 works of art on display at all times.