Main content starts here.

The tenugui hand towel and furoshiki wrapping cloth are everyday items from the Edo period that are making a comeback recently. Learn the various ways to use them and try incorporating them into your lifestyle.
Furoshiki: A model eco item from the Edo period
Furoshiki-ya Yamatonadeshiko
The furoshiki wrapping cloth dates as far back as the Muromachi period between the 14th and 16th centuries. Feudal lords wrapped their garments in the cloth while bathing, and then laid it under their feet to get dressed. The name furoshiki—a combination of furo (bath) and shiki (mat)—was coined around this time, and remains to this day.
Today, this versatile cloth is used as an eco item to bundle up more than just clothes.
The biggest feature is its wide variety of sizes. Some are small enough to carry a boxed meal; others are large enough to cover a cardboard box. And it comes in silk, cotton, and synthetic fiber, making it easy to wrap different items.
Yamatonadeshiko, in Kagurazaka, carries a diversity of patterns from traditional to pop, offering a range of choices for your first furoshiki.
Pick one up and add an accent of Edo chic to your look.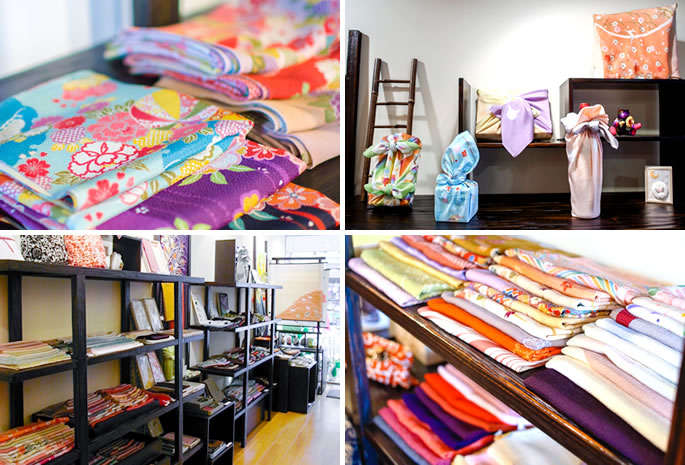 Visuals @ Kazuhiko Ieda
Tenugui: A utilitarian item to keep at hand
Kamawanu
The name tenugui derives from te (hand) and nugui (wipe). As such, the cloth was an essential item that residents of Edo carried wherever they went. Apart from wiping the hands and body, it could be pulled over the head to block the sun and dust, and served any number of other purposes.
Kamawanu's tenugui are roughly 33 x 90 centimeters. Seasoned craftsmen pour the dye over layers of bleached cotton, a technique used for more than a hundred years.
All the different motifs of tenugui embody a story. The fan-shaped waves called seigaiha, for instance, are a sign of forever expanding luck. The pufferfish design, called fugu in Japanese, is a play on fuku, also meaning luck.
This all-purpose cloth that substitutes for a towel or handkerchief makes for the perfect souvenir. What motif will you choose for your friends?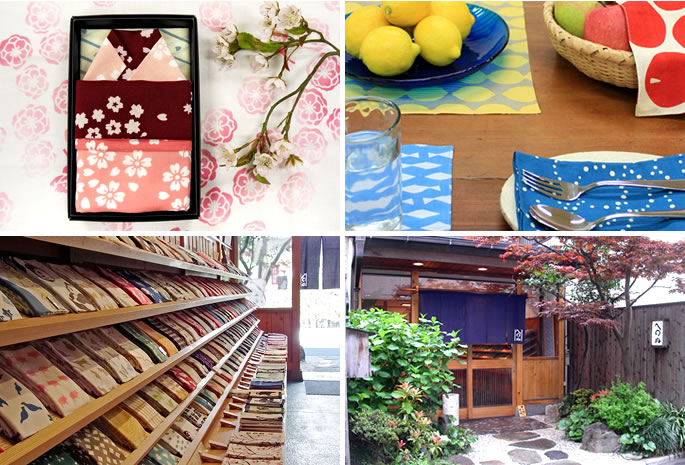 Discover × Tokyo Discover the Good Old Japan!