Main content starts here.

A Mecca for subcultures

The Akihabara district of Tokyo draws attention from anime fans worldwide.
Now that the otaku subculture has won recognition abroad, it's out to set more new trends.
The town full of energy has no limit to its attraction for shops and businesses.
Akihabara, or Akiba for short, is synonymous with the otaku subculture, being a trendsetting district for everything "geeky," from anime to figurines to games. Its origin dates back to after World War II, when shops carrying electronics components and electric appliances popped up and the district developed into an "Electric Town.". Later, with the boom in computer games, more shops appeared targeting anime and game enthusiasts.
As Akihabara gained fame and saw the emergence of one quirky shop after another, a unique building opened in summer 2011: Akiba Cultures Zone. The commercial facility spanning from a basement to six floors above ground level features a lineup of shops offering comics, figurines, and other subculture miscellanea, and on the top floor, an "entertainment cafe" where the customers foster their own idols. This single building captures the essence of everything Akihabara.
If you're out to get a taste of the Akihabara subculture in this expansive district, Akiba Cultures Zone is a good first place to visit.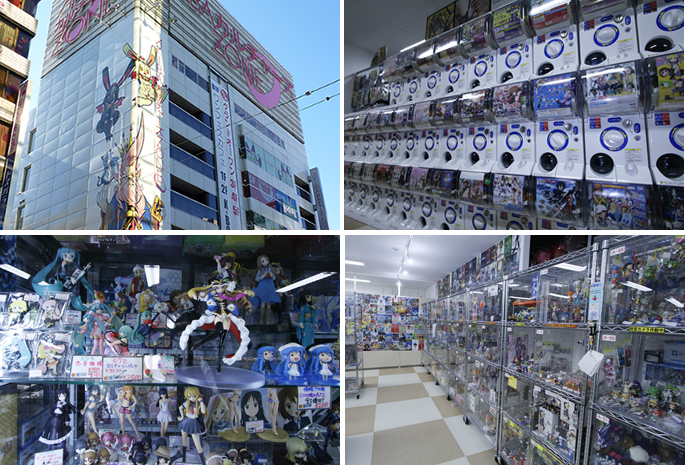 Akiba Cultures Zone
| | |
| --- | --- |
| Address | 1-7-6 Sotokanda, Chiyoda-ku |
| Access | 4-min. walk from JR Akihabara Station |
| Inquiries | Contact each store directly |
Toshima-ku and its links with anime and manga

At the dawn of the modern manga, Toshima-ku and the area around it was home to many manga artists, two of the most prominent being Mitsuteru Yokoyama, known for Tetsujin 28-go (Iron Man #28), and Osamu Tezuka, for Astro Boy. The neighborhood of Tokiwa-so apartment, which produced scores of renowned artists including Tezuka, Fujiko Fujio Ⓐ, and Fujiko F. Fujio, is an established sightseeing spot complete with a monument in memory of the apartment in the Toshima Municipal Minami-Nagasaki Hanasaki Park. Toshima-ku today has even more links with anime and manga, such as Otome (Maiden) Road, named after the density of shops dealing in merchandise of otome-kei anime and manga targeting women. One of the largest in the world is the Animate Ikebukuro Flagship Store.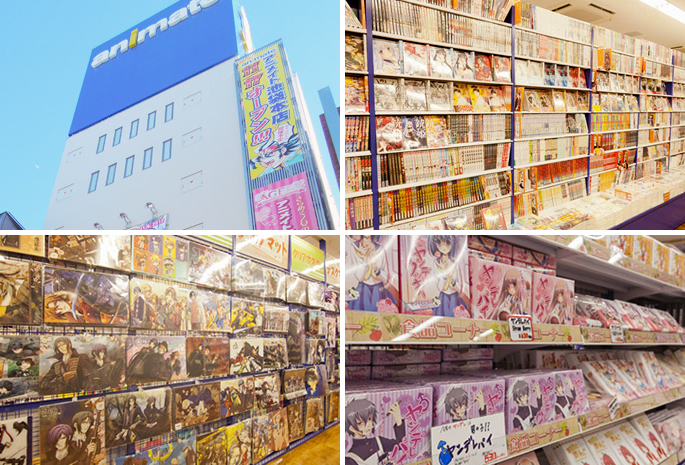 Animate Ikebukuro Flagship Store
| | |
| --- | --- |
| Address | 1-20-7 Higashiikebukuro, Toshima-ku |
| Hours | 10:00–21:00 |
| Access | 5-min. walk from JR / Tobu Line / Seibu Line / Tokyo Metro Ikebukuro Station |
| Inquiries | 03-3988-1351 |
Otome Road
| | |
| --- | --- |
| Address | Around Higashiikebukuro 3-chome, Toshima-ku |
| Access | 8-min. walk from JR / Tobu Line / Seibu Line / Tokyo Metro Ikebukuro Station |
Home of Shigeru Mizuki, creator of GeGeGe no Kitaro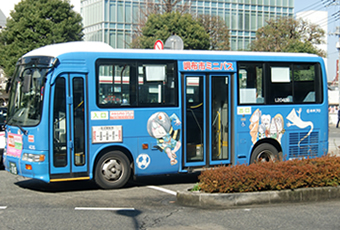 Manga artist Shigeru Mizuki continues to breathe live into yokai—creatures that exist in children's imagination, and a distinct element of Japanese culture—with a unique style and worldview in the series GeGeGe no Kitaro. His home of nearly 50 years, the city of Chofu, releases updates about Mizuki in "Chofu GeGeGe News," and operates a community bus nicknamed "Kitaro Bus" for the manga's characters painted on the vehicles.
Setting of Kochikame, the world's longest-running manga series

Kochira Katsushika-ku Kameari-koenmae Hashutsujo (This is the Police Station by Kameari Park in Katsushika-ku), often shortened to Kochikame, holds the world record as the longest-running serial published in a young men's manga magazine. The more than 35-year-old story is set in the neighborhood of Kameari, where 14 statues of Kankichi Ryotsu and the manga's other characters stand at Kameari Station and throughout town.

Kameari Park
| | |
| --- | --- |
| Address | 5-36-1 Kameari, Katsushika-ku |
| Access | 5-min. walk from JR Kameari Station |
Katori-jinja Shrine
| | |
| --- | --- |
| Address | 3-42-24 Kameari, Katsushika-ku |
| Access | 3-min. walk from JR Kameari Station |
| Inquiries | 03-3601-1418 |