Main content starts here.

Watch, Feel, and Taste—Traditional Japanese Theater in Tokyo
Tips for theatergoing
Theater etiquette, the joys of the intermission, and preparing for your first theatergoing experience—this section offers three basic tips for appreciating the play to the full.
* The information given is as of January 2018.
Observe very basic etiquette
The universal rules of etiquette say dress according to the atmosphere of the venue. Formal attire is not a requirement in traditional Japanese theater save for special productions. Even laughing is welcome during funny scenes.
Do keep in mind, however, that a Noh is somewhat special. There are no curtains on the stage, and it is good manners to stay focused and embrace the quiet as the music fades. In all forms of theater, observing good etiquette will create a feeling of intimacy between the performers and the audience, and thus help you gain a more valuable experience.
Secret joys of the intermission
In traditional Japanese theater, the average performance lasts for three to four hours, and one big treat is the meal during intermission. Large theaters will typically have various styles of restaurant. Kabukiza, Shinbashi Enbujo, and the National Theatre offer dining halls and allow meals at your seat during intermission. (Reservations are required for the restaurant at Kabukiza Theatre.)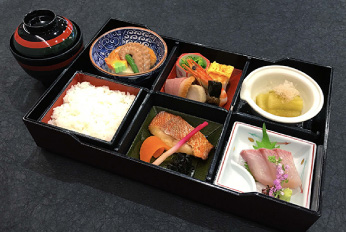 Meals at Kabukiza Theatre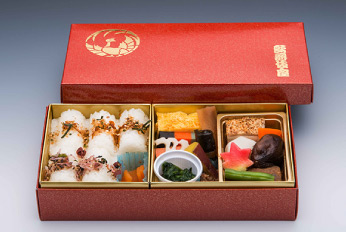 Boxed meals at Kabukiza Theatre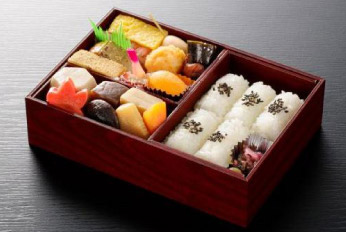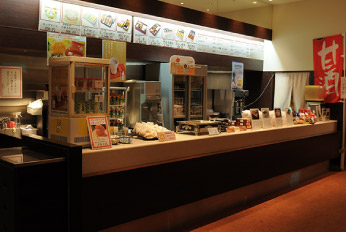 Food stand and boxed meal at Shinbashi Enbujo Theatre
Courtesy of Shochiku Co., Ltd.
Study up on plot and characters
The beauty of traditional Japanese theater is the atmosphere of the stage and the performers' exceptional skills of expression. In short, a performance can be appreciated without necessarily understanding the lines. That said, the experience will be more rewarding if you arrive with a rough idea of the storyline and the relationship between the characters. This can be researched online for most plays except for new pieces. Theaters also offer programs (sujigaki) similar to those at the cinema, and some also provide aids like audio guides and subtitles.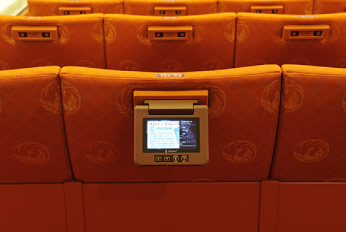 Subtitles at Kabukiza Theatre
Courtesy of Shochiku Co., Ltd.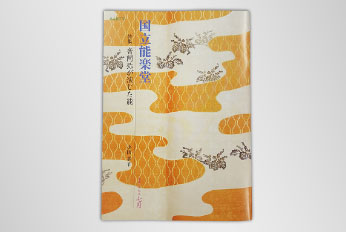 Pamphlet at National Noh Theatre
Courtesy of National Noh Theatre

Watch, Feel, and Taste—Traditional Japanese Theater in Tokyo