Shotengai to visit when you're hungry—this section highlights gourmet shopping streets lined with amazing restaurants and delicatessens.
* The information given is as of October 2017.
Sugamo Jizo-dori Shotengai
Sugamo Jizo-dori Shotengai, comprising a street of stores and stalls leading to a temple gate, is more commonly known as "Granny's Harajuku." Start your tour early, as many shops open around 9:00. Once you've worked up an appetite, try Sugamo's delightful Japanese cuisine.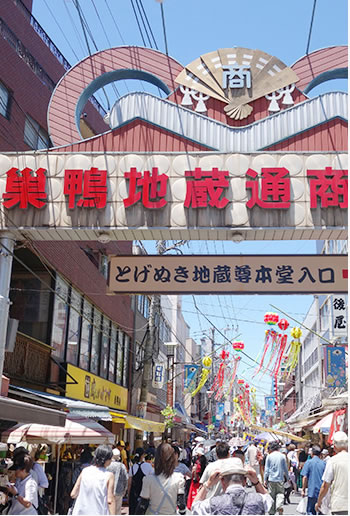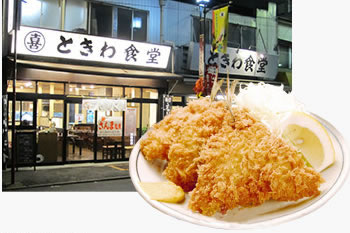 Tokiwa Shokudo Honten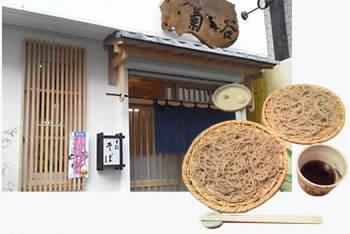 Kikutani
| | |
| --- | --- |
| Name | |
| Introduction | The restaurant takes pride in each of its carefully prepared dishes—fresh ingredients sourced directly from the producers、just cooked rice、and nukazuke pickles made in-house. |
| | |
| --- | --- |
| Name | |
| Introduction | The restaurant serves hand-kneaded soba noodles using fragrant buckwheat flour from various celebrated producers. Try the "kiki-soba," a set of two servings of chilled noodles, made with different varieties of flour from different regions. |
Train: 5-min. walk from JR Sugamo Station; 2-min. walk from Toei Mita Line Sugamo Station; 2-min. walk from Toden Arakawa Line Koshinzuka Station
Azabu-Juban Shotengai
Azabu-Juban Shotengai, in the heart of Tokyo, is home to many restarants that use exclusive ingredients, and shops specializing in takeout of authentic cuisine. Enjoy a gourmet lunch good for your health.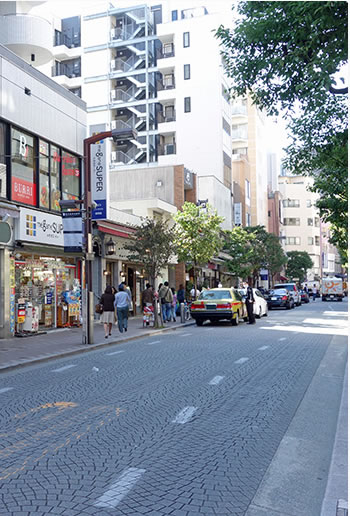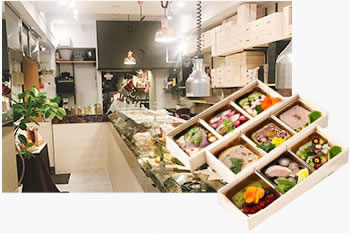 La Charcuterie Kamatsuda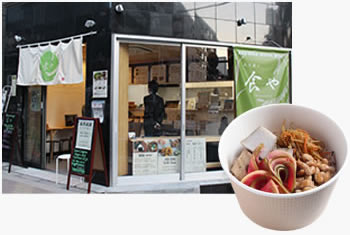 Tabemonoya
| | |
| --- | --- |
| Name | |
| Introduction | The delicatessen run by the chef of Bistro Kamatsuda offers authentic French dishes for takeout. The specialty terrine, made with fresh organic vegetables grown in the red soil of Notojima Island, is available in a dozen or so varieties at all times. |
| | |
| --- | --- |
| Name | |
| Introduction | The takeout-only store offers organic Japanese cuisine made exclusively with naturally grown ingredients. The menu includes deli bowls, rice ball meals, and amazake (sweet sake) brewed from natural koji mold. |
Train: Near Toei Oedo Line / Tokyo Metro Namboku Line Azabu-juban Station
Yanaka-Ginza Shotengai
Yanaka-Ginza Shotengai retains its old streetscape famous for the dreamy view of the sunset. The district has many delicious specialties, but the finest of them all is Japanese sweets. Each item brings out the essence of the ingredients for a gentle flavor.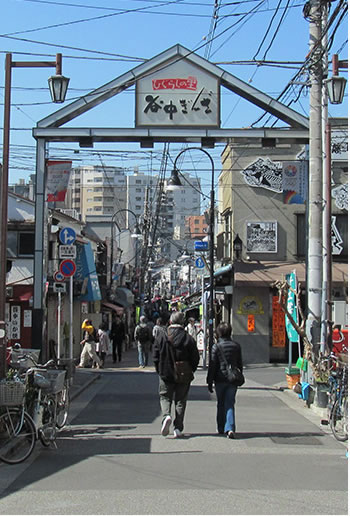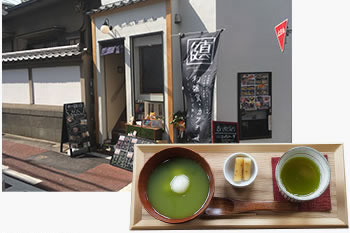 Yanaka Kenshindo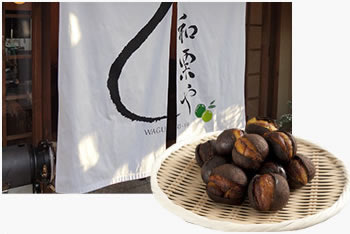 WAGURI-ya
| | |
| --- | --- |
| Name | |
| Introduction | The café and Japanese variety goods store serves tea and teacake made exclusively with ingredients sourced in Japan. The specialty oshiruko red bean soup is popular even in summer, and the palate-cleansing pickles are exquisite. |
| | |
| --- | --- |
| Name | |
| Introduction | The confectioner specializes in sweets made with chestnuts sourced from Kasama City, in Ibaraki. The menu includes Yakiguri, or chestnuts matured for a month and then cooked in a high-temperature pressure cooker, and Mont Blanc, with the aroma and flavor of the chestnuts. |
Train: 5-min. walk from JR / Toei Nippori-Toneri Liner / Keisei Line Nippori Station, Tokyo Metro Chiyoda Line Sendagi Station
Jujo-Ginza Shotengai
Jujo-Ginza Shotengai is lined with delicatessens that offer delicious, carefully prepared dishes at an affordable price. A mere 1,000 yen is more than enough to buy food for two. Visit this shopping street when you're hungry!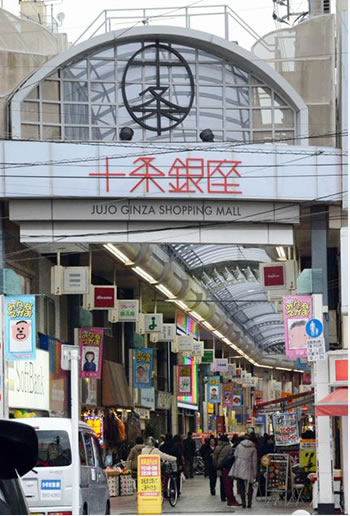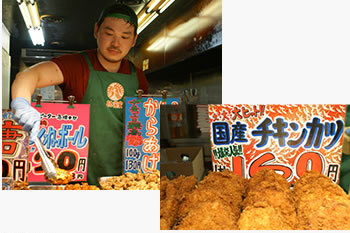 Aisaika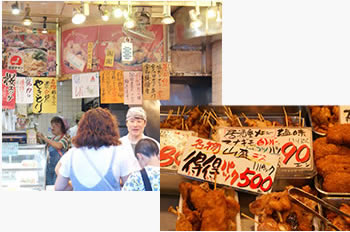 Toridai
| | |
| --- | --- |
| Name | |
| Introduction | The popular deli is packed with original dishes prepared in-house using generous amounts of meat. The jumbo chicken cutlet, chicken cartilage balls, and lotus root hamburger patties… Every item promises to satisfy. |
| | |
| --- | --- |
| Name | |
| Introduction | The meat shop specializing in fresh morning-ground chicken meat also offers prepared chicken dishes. Popular items incluce the chicken ball—it sells 10,000 pieces a day for 10 yen a piece—and yakitori skewered chicken grilled over high-grade Binchotan charcoal. |
Train: Near JR Saikyo Line Jujo Station