Ueno Ameyoko Shotengai
Ueno Ameyoko Shotengai attracts discount shoppers from across Japan and beyond. Lined with more than 400 unique stores, the 500-meter-long street is as lively now as it was at its inception during reconstruction after the Second World War.
Must-try foods and groceries of reputable stores
Inexpensive, delicious food is a given at Ameyoko. Hop from one reputable store to another for the popular seafood rice bowl, bonito flakes essential to Japanese cuisine, and more.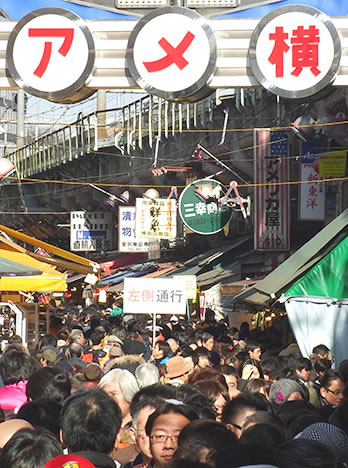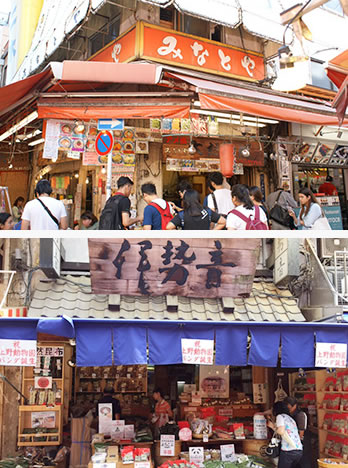 | | |
| --- | --- |
| Name | |
| Introduction | The store's specialties are the 500 yen kaisen-don rice bowl topped with seafood straight from the Tsukiji Market, and takoyaki octopus dumplings. |
| | |
| --- | --- |
| Name | |
| Introduction | The grocer founded in the Edo period (1603–1868) offers high-grade katsuobushi bonito flakes essential for making dashi cooking stock. Enjoy free servings of dashi-cha, blending dashi with green tea. |
A spectrum of specialty fashion stores
While clothing in general is affordable at Ameyoko, the most interesting destinations are stores specializing in one item like handbags and jeans, and catering to enthusiasts of, say, military gear.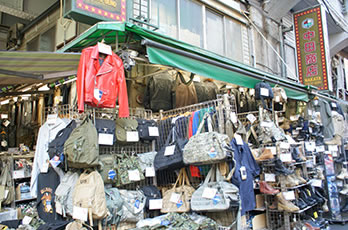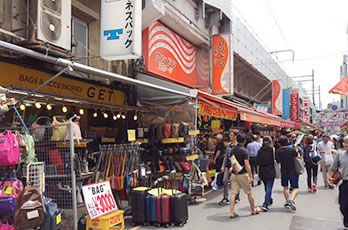 | | |
| --- | --- |
| Name | |
| Introduction | The store specializing in military gear has something for everyone, from leather jackets to backpacks. |
Check out discount cosmetics and variety goods, too
Another signature of Ameyoko is the cosmetics stores and drugstores packed from wall to wall with all kinds of sundries. Customers are guaranteed to find what they're looking for here!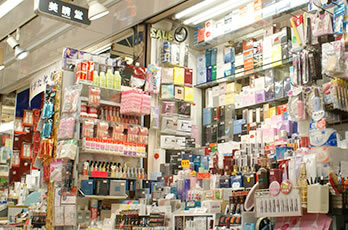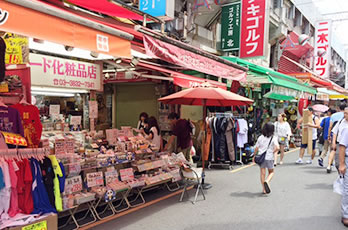 | | |
| --- | --- |
| Name | |
| Introduction | The 60-year-old store stocks a variety of brand cosmetics centering on fragrance. |
Train: Near JR, Keisei Line, Tokyo Metro Hibiya Line / Ginza Line Ueno Station; JR Okachimachi Station; Tokyo Metro Hibiya Line Naka-okachimachi Station; Tokyo Metro Ginza Line Ueno-hirokoji Station; Toei Oedo Line Ueno-okachimachi Station
Togoshi-Ginza Shotengai
Togoshi Ginza Shotengai, at 1.3 kilometers, is Tokyo's longest shopping street. Home to many stores frequented by the locals, it's an integral part of community life. The prestigious district was so named for its pavement. The bricks were transferred from the upscale Ginza and reused here in the Taisho period (1912–26).
A Mecca of the national dish of croquette
A signature dish of Togoshi Ginza is the croquette, made in-house at some 20 stores. Pick up a shotengai map and try several. Creative varieties include the jiaozi dumpling croquette and the oden hot pot croquette.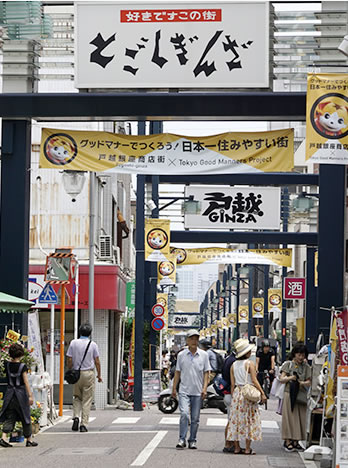 | | |
| --- | --- |
| Name | |
| Introduction | The meat shop and delicatessen offers beef, pork, and chicken produced in Japan. Its specialty is the original, nostalgic mashed potato croquette. |
New wave of shop owners with a brilliant sense of style
Togoshi Ginza is dotted with restaurants, grocery stores, and variety stores embodying the fresh sensibilities of owners in the 30s and 40s. That these budding proprietors are welcome to open shop alongside established stores is proof of a healthy shotengai.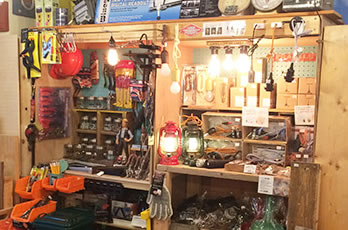 | | |
| --- | --- |
| Name | |
| Introduction | The furniture store offers made-to-order services, interior accessories, original products designed by the owner, and DIY tools. |
Take a break and soak in a hot spring bath
Any visitor to Togoshi Ginza should stop by Togoshi Ginza Onsen, offering the comfort of modern amenities and a bath of natural black hot spring water. A set of towel and soap is available for 100 yen, so it's okay to show up empty-handed.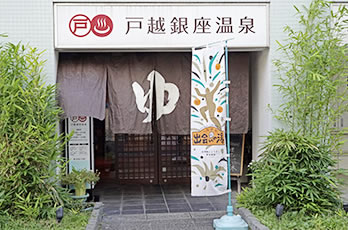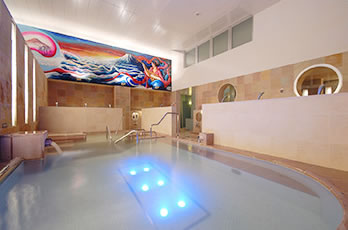 | | |
| --- | --- |
| Name | |
| Introduction | The soft carbonated black hot spring water with a pH of 8.6 is known to make the skin smooth and beautiful. The facility comes complete with an open-air bath on the roof. |
Train: Near Tokyu Ikegami Line Togoshi Ginza Station, Toei Asakusa Line Togoshi Station
Sunamachi-Ginza Shotengai
Sunamachi-Ginza Shotengai, known as Sunagin for short, is a bustling shopping street that attracts 15,000 visitors even on a weekday. Fragrant with the delicious smell of prepared foods, it's a rare district with the atmosphere of the premodern shitamachi area that flourished with creative merchants.
Bakane-ichi Market on the 10th of each month
The best time to visit Sunagin is the 10th of each month to coincide with Bakane-ichi, or the "crazy cheap market." All prepared foods are sold for the fixed price of 100 yen. And other items, from clothing to daily necessities, are marked down on this day only.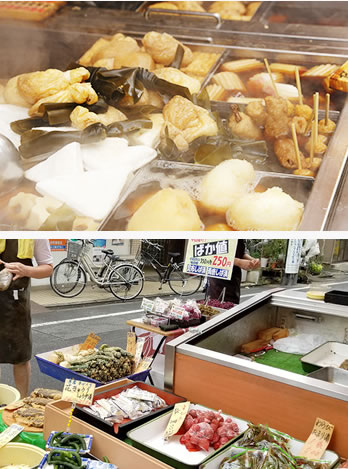 Prepared foods synonymous with Sunagin
Oden hot pot, takikomi-gohan mixed rice, tempura, and nikuman pork buns… Sunagin is lined with nostalgic shops that offer everything from casual fair stall cuisine to delectable prepared delicacies. Taste each item as you stroll along and search for your favorite.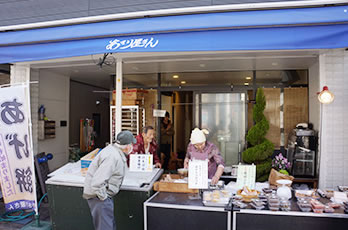 | | |
| --- | --- |
| Name | |
| Introduction | The delicatessen offers dishes made with asari clams caught fresh in the morning. Bestsellers include takikomi-gohan mixed rice. |
Souvenir hunting at clothing and variety stores
Hardware stores that carry time-honored home cooking utensils, and friendly dry goods stores that offer yukata gowns—Sunagin retains the nostalgic streetscape of the Showa period (1926–89). This is the perfect place to hunt for charming souvenirs from Japan.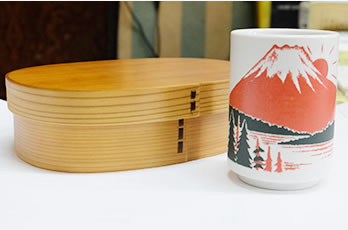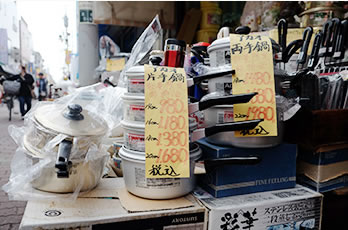 | | |
| --- | --- |
| Name | |
| Introduction | The variety store stocks a broad range of everyday Japanese items—long-selling kitchen utensils like aluminum pots and pans, "magewappa" wooden bento lunchboxes, bath buckets, brooms, and more. |
Train: 18-min. walk from Toei Shinjuku Line Nishi-ojima Station
Bus: Kitasuna-nichome; 15-min. walk from JR / Tokyo Metro Hanzomon Line Kinshicho Station; 12-min. walk from JR Kameido Station, Tokyo Metro Tozai Line Toyocho Station