Main content starts here.


Getting lost in Ogasawara time
Foods and music infused with unique island culture and history, and hotel hospitality that treats you to an all-out resort experience—lose yourself in Ogasawara time and make your trip even more memorable.
* The information given is as of July 2017.
Rum introduced by Western settlers, organic coffee grown taking advantage of the island nature, and traditional shima-zushi (island sushi) made with white fish like wahoo marinated in soy sauce—encounters with local foods and drinks seldom available anywhere else promise to make the time you spend on the islands special.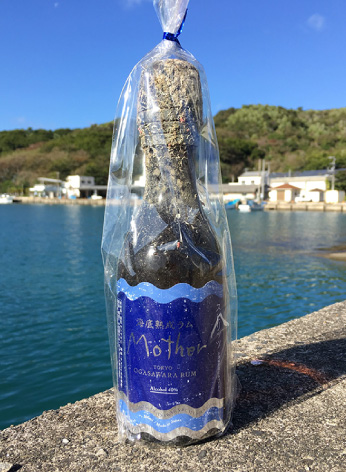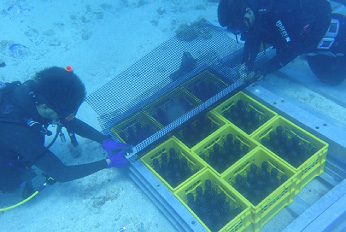 Seabed aged rum Mother (photos top and bottom)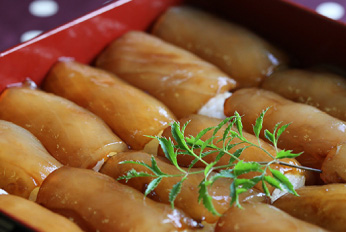 Traditional shima-zushi (island sushi)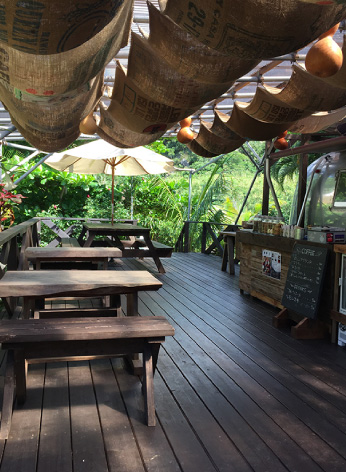 USK Coffee
| | |
| --- | --- |
| Name | USK COFFEE (JPN) (External link) |
| Introduction | The coffee farm and coffeehouse specializes in Bonin Island coffee, grown organically taking advantage of the island nature. Everything from tilling the soil to harvesting and roasting the beans is done by hand by owner Yusuke Yamano. |
| | |
| --- | --- |
| Name | Seabed aged rum Mother (JPN) (External link) |
| Introduction | Rum is a traditional specialty of Hahajima, produced since the 1830s. A new brand emerged in 2017 that ages the spirit in the seabed for one year. The round flavor unlike any ordinary rum has won such a following that the product is often out of stock. |
| | |
| --- | --- |
| Name | Marujou (External link) |
| Introduction | The sushi restaurant frequented by islanders is a must-visit for tourists, too. Savor island delicacies ranging from shima-zushi with a marinated topping served not with wasabi but with chili pepper, to green turtle sashimi, to winged bean tempura. |
---
Mixed culture music & dance
Must-see performing arts native to the Ogasawaras are, first and foremost, the "South Sea dance," imported along with commodities when Japan ruled the South Sea Islands, and the Ogasawara hula and Ogasawara taiko drums. The drums can be enjoyed when departing on Ogasawara-maru. The dances are performed in island events (for details, contact the Ogasawara Village Tourism Bureau).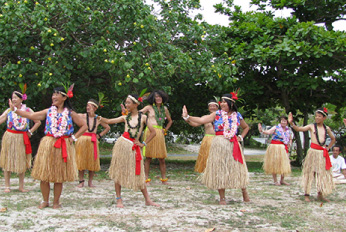 "South Sea dance" is designated by Tokyo as an Intangible Folk Cultural Property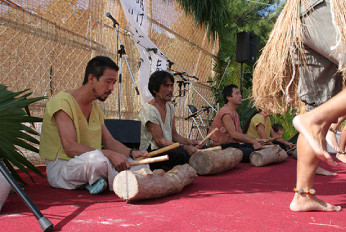 Kaka drums, originating in the islands, are performed to accompany the South Sea dance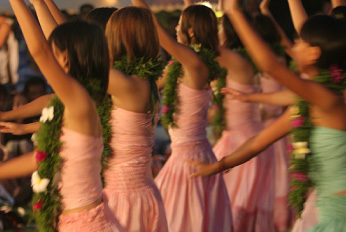 Ogasawara hula, born in 1997, is performed to accompany traditional island folk songs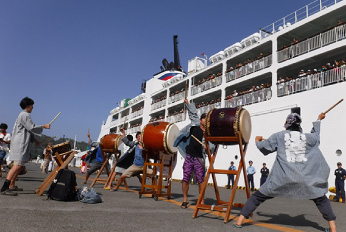 Ogasawara drums are performed to pray for safety at sea
---
Lodgings packed with island love
Of the vast variety of island lodgings, on the rise are those that offer simple, stylish guestrooms that match the balmy tropical climate, meals with generous helpings of locally grown ingredients, and in general represent a concentrated version of the islands' charms. Indulge in the experience of a tropical resort.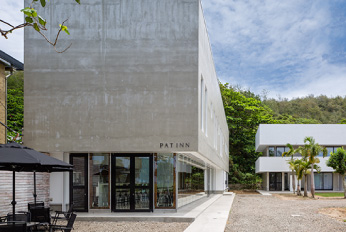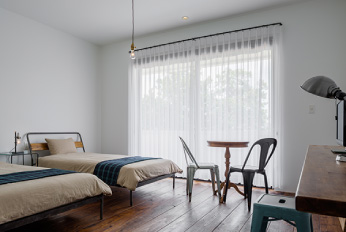 Pat Inn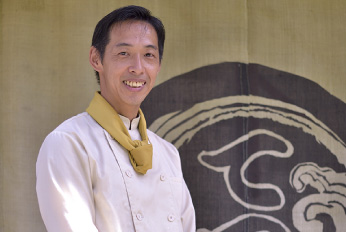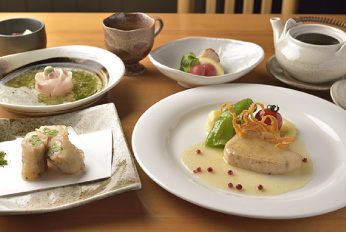 Healing Guesthouse Tetsuya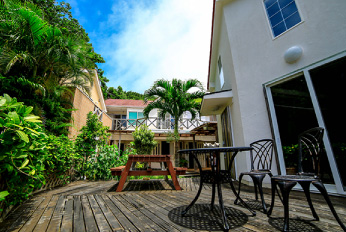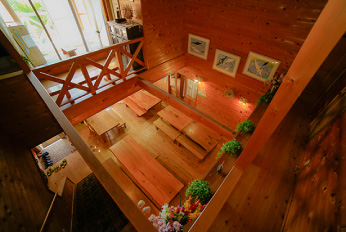 Craft Inn La Mere
| | |
| --- | --- |
| Chichijima | Pat Inn (JPN) (External link) |
| Introduction | The bed and breakfast is run by the Sebori family, descended from Nathaniel Savory, one of the first settlers on the Ogasawaras. It also organizes trekking tours and island history tours. |
| | |
| --- | --- |
| Chichijima | Healing Guesthouse Tetsuya (JPN) (External link) |
| Introduction | The cozy guesthouse with a total of five rooms sits near Kominato Beach, on the island's southern end boasting lush nature. It's known for island cuisine prepared by the owner, who trained at a local Japanese restaurant. |
| | |
| --- | --- |
| Hahajima | Craft Inn La Mere (External link) |
| Introduction | The friendly pension on Hahajima is themed around healing and relaxation. It's popular for traditional Hahajima cuisine, and boasts a comforting interior of solid wood and charcoal laid under the floors. |
---