Main content starts here.


Invigorating 24-hour ferry ride
The new Ogasawara-maru, commissioned in 2016, offers a multitude of fun from a spectacular view and dining to cozy chatting between passengers. Reset your life, meet the invigorating unknown, and experience a special voyage.
* The information given is as of July 2017.
Exclusive spot with a spectacular view
Time spent on-board is a precious element of your trip to the Ogasawaras. Seas and skies as far as the eye can see, dusk without the distraction of artificial lights, an amazingly bright moon, and the star-studded sky—meet the dramatic views of a day on Mother Earth. As the ferry travels farther south in the Pacific, the waters acquire a deeper blue and the breeze a clearer feel, promising to invigorate both body and soul.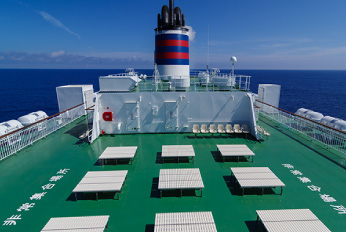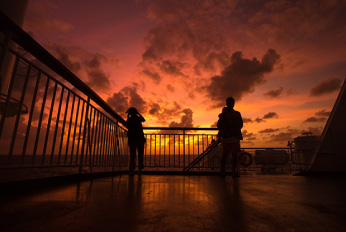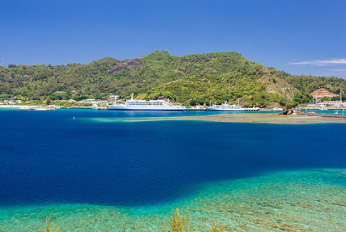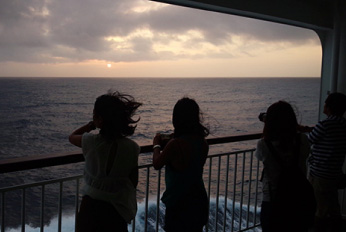 ---
Features catering to women and families
Restaurant and lounge with a full menu, shower rooms on each deck, and passengers' quarters with six room types, including berths with carpeting and bunk beds, and suites with a private bathroom and toilet—the new Ogasawara-maru is packed with features catering to women and families. The cruise is designed to encourage friendly, cozy chatting between passengers.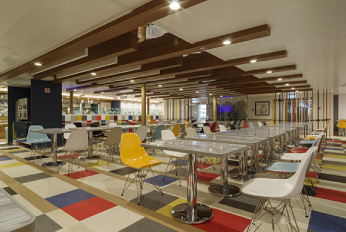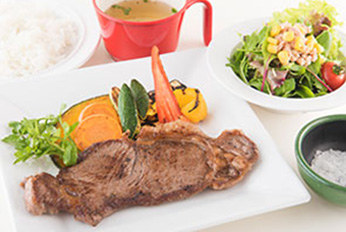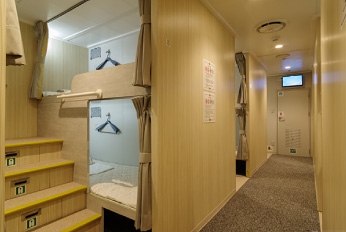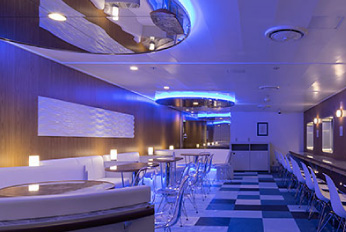 ---
Signature welcome & farewell
The welcome and farewell extended by the islanders is a well-known signature of Ogasawara-maru. The farewell is especially grand, complete with the heroic roar of Ogasawara taiko drums and islanders jumping off the liner into the ocean! Their warm "Itterasshai" (goodbye and see you again later) melts your heart one last time before the return journey.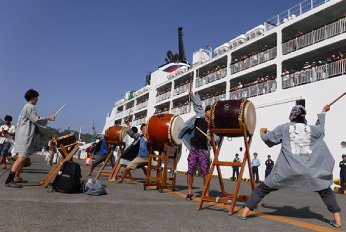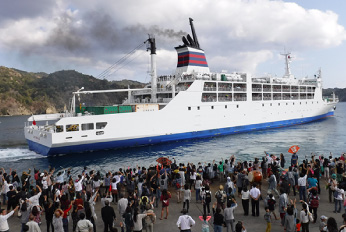 ---