Main content starts here.


Food, gifts, and art. Island specialties
* The information given is as of March 2017.
From friendly izakaya bars to shops selling souvenirs and sundries, all establishments in Niijima and Shikinejima list a signature island delicacy on the menu. Original dishes that cannot be ordered in central Tokyo—fresh fish caught in neighboring waters, for instance, and recipes featuring ashitaba leaves—promise to make a memorable part of your trip. Savor this island cuisine from breakfast to dinner.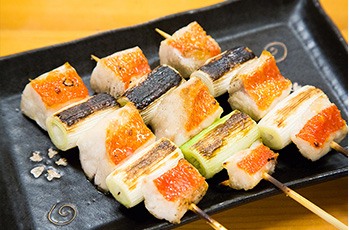 Niijima: Skewered scallion with splendid alfonso from Niijima (Yakitori Daisan)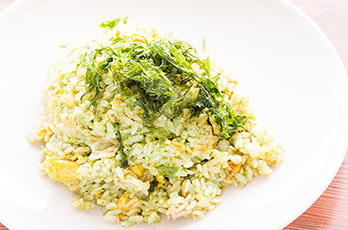 Niijima: Original fried rice with ashitaba paste (Sunshine)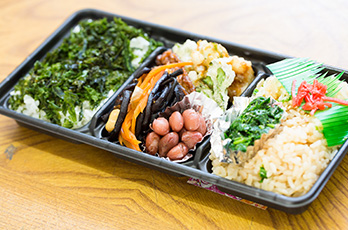 Shikinejima: Bento meal boxes with seasonal island ingredients, and fried dough prepared in-house (Ikemura Shoten)
Marine delicacies like kusaya dried fish, processed foods like ashitaba leaves and island chili pepper, and even island shochu—Niijima and Shikinejima offer plenty of attractive specialties, and they're available everywhere from retail shops to souvenir stands. If you can't decide on just the right gift, check out Niijima and Shikinejima certified brands encapsulating the characteristics of the islands.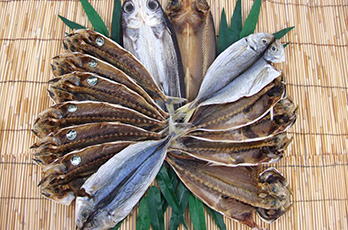 Niijima: Kusaya dried fish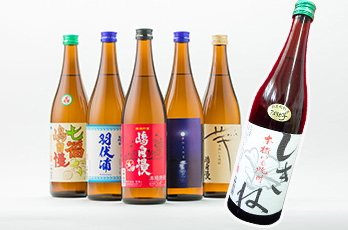 Rare island shochu brands Shimajiman (Niijima) and Shikine (Shikinejima)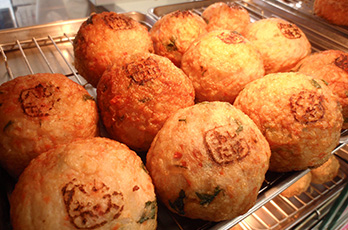 Shikinejima: Tataki-maru fish paste and rice ball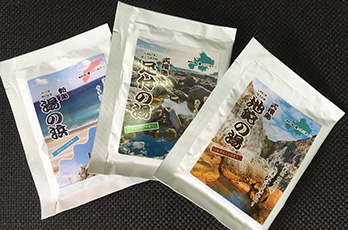 Shikinejima: Yuttari-meguri bath additive
A perfect gift from the islands is Niijima glass, made with natural Koga stone, found at only two locations across the globe: Niijima and the Italian island of Lipari. Objects featuring the attractive olive hue are often presented as a gift from the mayor of Tokyo to important visitors. The Niijima Glass Art Center offers glassmaking lessons and organizes annual festivals featuring workshops by glass artists. The Niijima Glass Art Museum displays creative glassware by celebrated artists.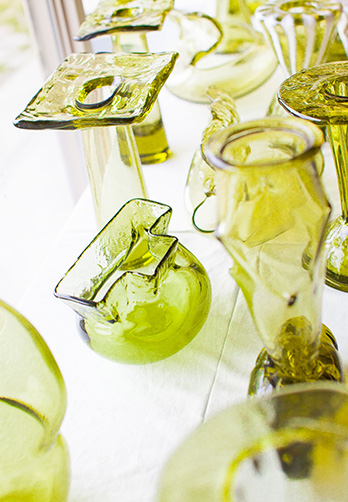 Niijima glass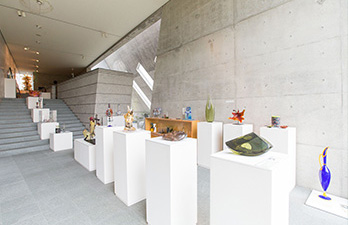 Museum interior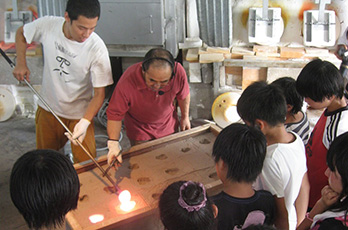 Glassmaking lesson