Main content starts here.


Enjoy the slow passing of time. A day of leisure
* The information given is as of March 2017.
Both Niijima and Shikinejima are famous for their open-air Onsen hot spring baths. Go for a soak any way you like, as some require swimsuits and others are open 24/7. Niijima's celebrated Yunohama Roten Onsen is an open-air bath made of Koga stone in the style of ancient Greek architecture. Shikinejima offers baths with therapeutic effects, from Jinata Onsen, dubbed the "hot water of internal medicine," to Ashitsuke Onsen, aka the "bath of external medicine."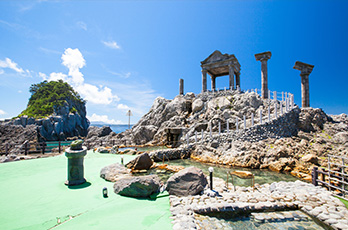 Niijima: Yunohama Roten Onsen is reminiscent of an ancient Greek temple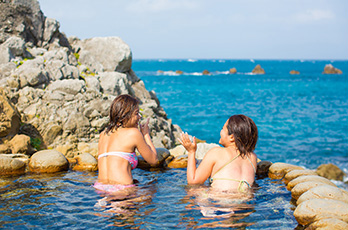 Niijima: Swimsuit required at Yunohama Roten Onsen; try the foot bath, too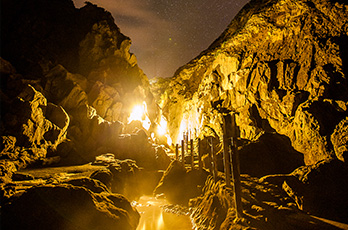 Shikinejima: Jinata Onsen, on the coastline, is open 24/7 and offers a majestic view at night (swimsuit required; no dressing area)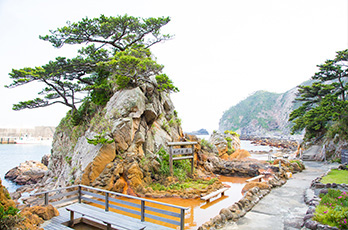 Shikinejima: Matsugashita Miyabiyu is accessible regardless of ebb and tide, in the same grounds as Ashitsuke Onsen (swimsuit required; dressing area available)

If you're staying overnight on Niijima or Shikinejima, take in the spectacle of the starlit sky. The location in the middle of the ocean, with no artificial lighting, promises an unobstructed view of the cosmos. Make an event of it by going out to the beach, to an observatory, or to an open-air bath open 24/7.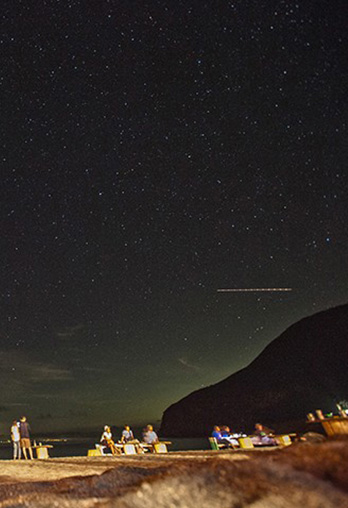 Niijima: WAX (Wadahama)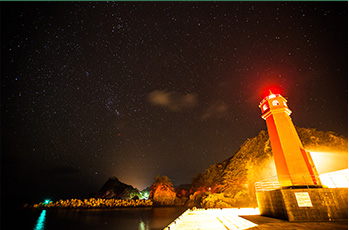 Shikinejima: Nobushi Port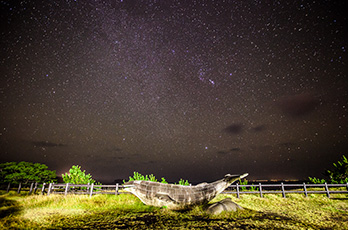 Shikinejima: Konokuchi Park
Up to about 150 years ago, Niijima was a penal colony. Many of the prisoners were intellects and served as "sensei" who introduced high standards of education and farming practices to the islanders. One who opened a terakoya, or private school, and was respected by the residents was Soma Tonomo, aka Kazue, the last commander of the Shinsengumi. Take a tour of sites associated with these exiles, and learn about the history of the island at the Niijimamura Museum.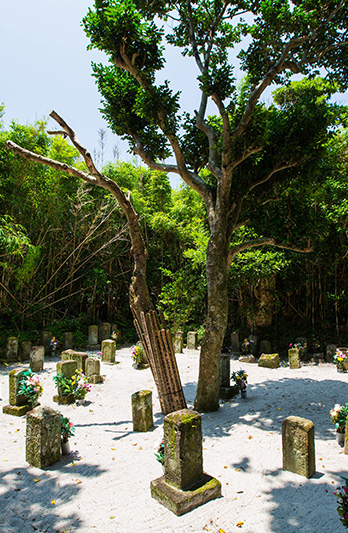 The graves of exiles at Choeiji Temple are modeled after sake barrels, dice, and other objects the buried were fond of; islanders continue to clean the gravestones every day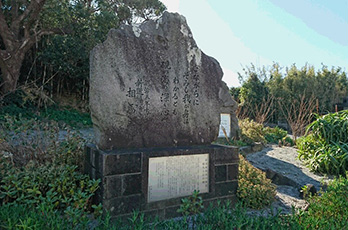 Monument depicting a waka poem composed by Soma Tonomo upon obtaining a pardon to leave Niijima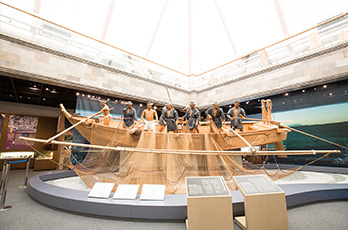 Niijimamura Museum offers a lesson in the history, nature, and people of Niijima
The rias of Shikinejima feature exceptionally clear water and gentle waves ideal for swimming as well as for snorkeling. The Nakanoura Beach and Ishijirogawa Beach swimming areas offer a stunning underwater view including schools of colorful fish everywhere around you. Lifeguards are available full-time in high season.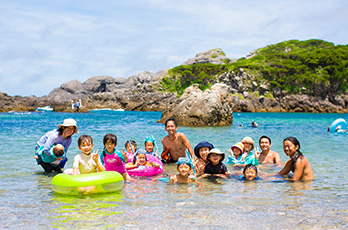 An activity for the entire family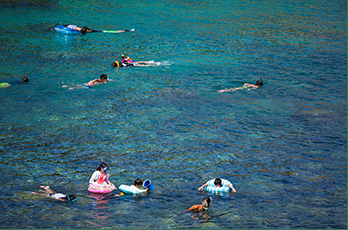 Nakanoura Beach swimming area


Some of the publications on this site are in PDF format. To view them, you will need to have Adobe Acrobat Reader. Please click the graphic link to download Acrobat Reader.