Main content starts here.
Take in Japan's four seasons! A healing experience that cleanses the soul
Magnificent temple housing 20,000 invaluable cultural properties
Takahata Fudoson Kongo-ji Temple
One of the most prestigious temples in the Kanto region houses some 20,000 temple treasures including the statue of the seated Buddha, the Fudodo Hall, and the Niomon Gate, all designated important cultural properties. Countless other invaluable cultural properties are on display for the public at the Okudono Hall. The grounds are home to a stretch of lush nature, where 7,500 shrubs of 300 varieties of hydrangea reach full bloom and create a signature sight of the early summer. Being the family temple of Hijikata Toshizo, a prominent figure in the Bakumatsu period leading up to the fall of the Edo shogunate and the Meiji Restoration in 1868, the temple hosts a Shinsengumi Festival each May. Both the sweep of nature and the temple's events are based on Japan's four seasons and exude an air of history and refinement.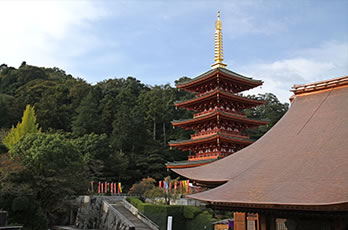 Temple grounds spanning over 30,000 tsubo (10 hectares)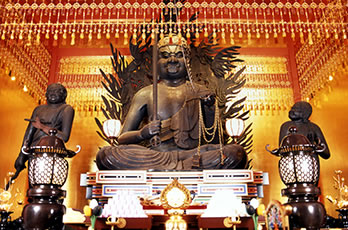 Statue of the seated Buddha designated an important cultural property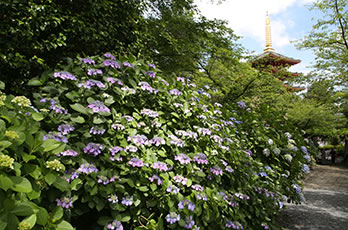 Hydrangea Festival held from June 1 to early July each year

Stunning foliage in autumn
An oasis of lush greenery in an area 39 times the size of Tokyo Dome
Showakinen Park
The government-run park was created to commemorate the 50th anniversary of Emperor Showa's reign. It spans an area 39 times the size of Tokyo Dome stadium. With one of the largest fields of flowers in Tokyo where the poppy blooms in spring and the cosmos in autumn, and a lake that attracts birds and insects, it encompasses an expanse of nature detached from the bustle of the city. Other must-sees are the Japanese garden displaying traditional scenery, a miniature village reproducing the lifestyle and landscape of the Musashino area between the mid 1950s and mid 1960s, and other spots reminiscent of good old Japan.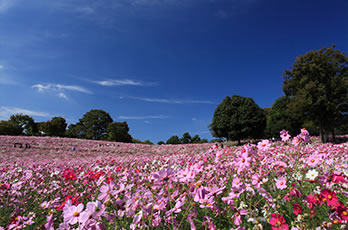 Cosmos Hill, the field of flowers covering some 10,500 m2 of land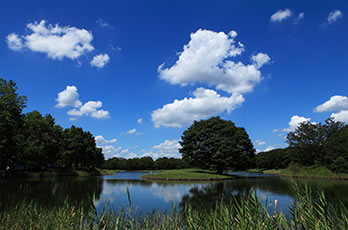 Waterfowl Lake, providing recreational activities including boating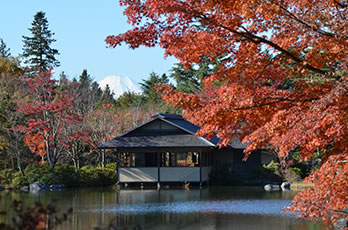 Japanese Garden, displaying traditional artistic beauty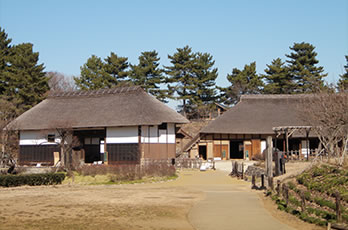 Komorebi Village, offering interactive events like farming
Taking a stroll while reminiscing about the works of late greats
Tama Reien (Cemetery)
Japan's first park-style cemetery is inspired by burial grounds abroad set in natural woodland. One of the largest sites of its kind in Tokyo, the area spanning 1.28 million square meters offers a view of Japan's four seasons—cherry blossoms in spring, fresh greenery in summer, and the stunning contrast between Japanese red pine and golden foliage in autumn. This is the well-known resting place of prominent figures including novelist Edogawa Rampo and artist Taro Okamoto. Take a stroll while reminiscing about the works and achievements of these late greats.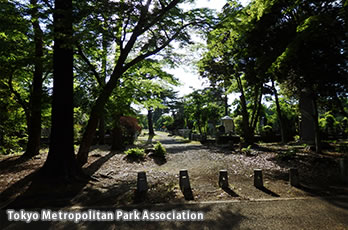 The cemetery offers a tranquil space for taking a stroll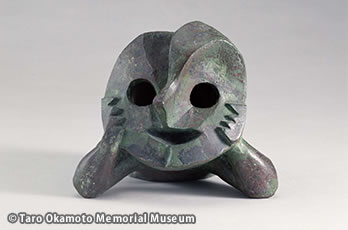 The gravestone of Taro Okamoto is modeled after his bronze sculpture Afternoon sun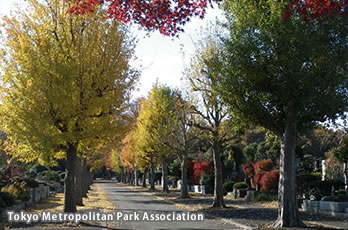 The tree-lined boulevard provides a stunning view of autumn foliage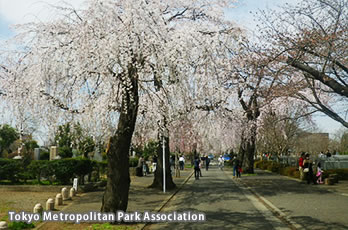 The grounds are a celebrated cherry blossom viewing destination
Access to the Eastern Tama area START!Tokyo JR Chuo Line Shinjuku 15 min. Keio Line Chofu 37 min. Fuchu 11 min. Takahatafudo 9 min. GOAL Tama START!Tokyo JR Chuo Line Hachioji 55 min. GOAL Tama START!Tokyo JR Chuo Line Musashi-Koganei 40 min. Tachikawa 12 min. GOAL Tama
Related links