Main content starts here.
This is "cool Japan"! An experience of the original kawaii
A dreamy day of mingling with kawaii Sanrio characters
Sanrio Puroland
Hello Kitty, My Melody, Little Twin Stars, and Pom Pom Purin—mingle with all of these Sanrio characters born in Japan and loved around the world at the indoor theme park. From shows and parades to shops and restaurants, everything here shines the spotlight on the characters. A daily greeting event lets you hug, take pictures with, and get even closer with your favorite characters. Start the tour at Keio Tama-Center Station, where the interior decoration instantly draws you into the world of Sanrio Puroland.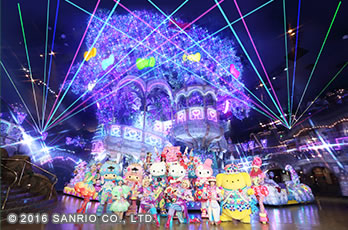 Miracle Gift Parade of kawaii characters in kawaii costumes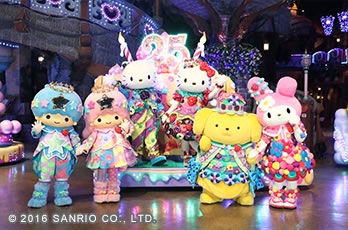 Meet these Sanrio characters born in Japan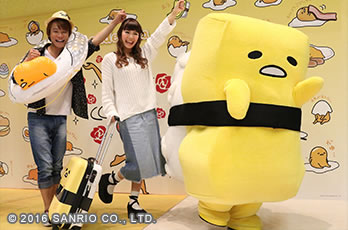 Gudetama Land, an interactive attraction new from summer 2016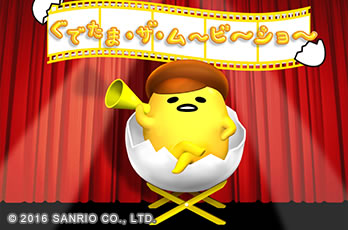 Gudetama The Movie Show, a new communication-based cinema attraction
Mystical and appetizing eerie-kawaii yokai sweets
Jindai-ji gama
In the old wooden house built over 50 years ago lurk the spooky but friendly yokai characters from the manga series GeGeGe no Kitaro. Marvel at the chaotic, irresistible display of character merchandise in the store modeled after the nostalgic dagashi snack shop. Taste eerie, kawaii original dishes like Ittan Momen Chaya Sundae at the café. And immerse yourself in the world of yokai on the "healing deck" surrounded by lush nature and in the gallery showcasing reproduction prints of artwork by Shigeru Mizuki, the creator of Kitaro and friends.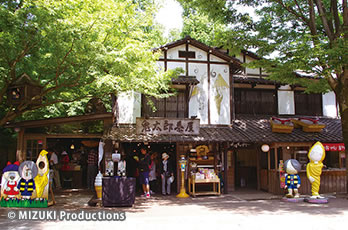 Surprise display of giant geta sandals on the roof of the 50-year-old wooden house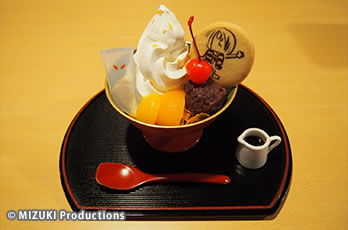 Ittan Momen Chaya Sundae with a generous helping of soft-serve ice cream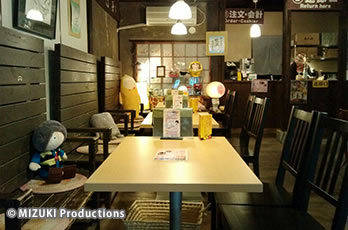 Café decorated with stuffed toys, inviting visitors to sit and have tea with the yokai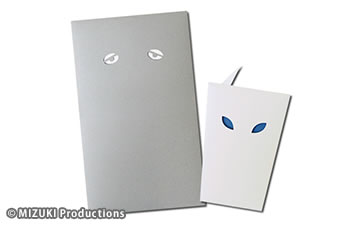 Eerie-kawaii character merchandise includes pochibukuro envelopes in Nurikabe and Ittan Momen designs
One-off handmade kawaii souvenirs
Jindai-ji gama
The pottery store is located before the entrance to Jindai-ji, a prestigious temple standing amid the forest. Plates, cups, and ornaments—a variety of items line the shelves extending outside the building. Bells shaped like animals of the Japanese zodiac are so kawaii that they're soothing just to gaze at. The store offers pottery workshops where the firing time is as short as 20 minutes. While waiting, visit any of the restaurants nearby and try the local specialty, Jindai-ji soba noodles, which was presented to the third shogun Tokugawa Iemitsu.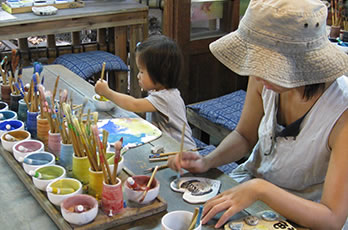 Paint your own item and make a one-off design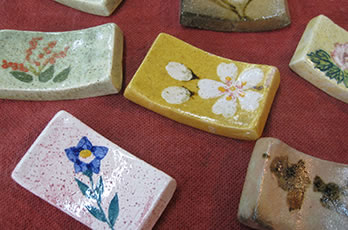 Chopstick rests designed with Japanese floral motifs like cherry blossoms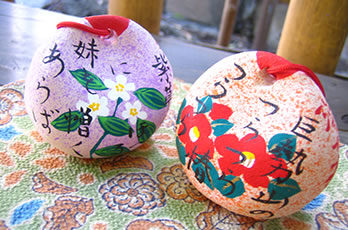 Porcelain bells create a sound as kawaii as the appearance

Zodiac bells representing rooster for 2017
Access to the Eastern Tama area START!Tokyo JR Chuo Line Shinjuku 15 min. Keio Line Chofu 37 min. Fuchu 11 min. Takahatafudo 9 min. GOAL Tama START!Tokyo JR Chuo Line Hachioji 55 min. GOAL Tama START!Tokyo JR Chuo Line Musashi-Koganei 40 min. Tachikawa 12 min. GOAL Tama