Main content starts here.
Experience the excitement of the world's starriest sky and various attractions
The world's starriest sky twinkling with over 140 million stars
Tamarokuto Science Center
The interactive museum houses a planetarium certified as the most advanced by Guinness World Records. It projects a realistic night sky awash with 140 million stars, for a fun show complete with live commentary by dedicated staff members. The exhibition space is divided into four "labs," where daily programs invite adults and children alike to touch, think, and try. A popular attraction is Moonwalker, simulating the gravity of the Moon.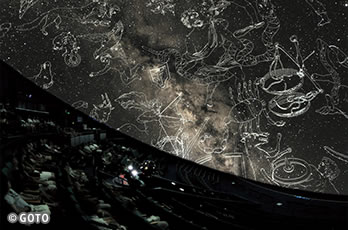 World's largest dome screen with a diameter of 27.5 meters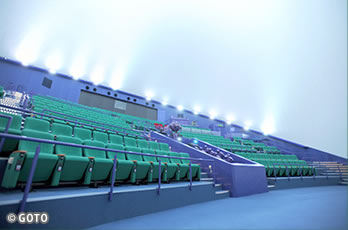 Planetarium certified as the world's most advanced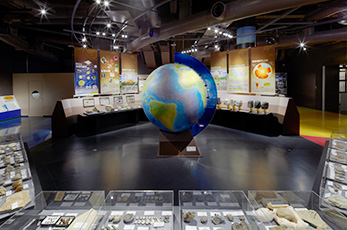 Earth Room displaying precious fossils and rocks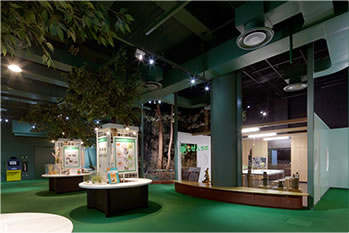 Nature Room presenting life and nature around the museum
Japan's largest interactive monozukuri area in an amusement park
Yomiuriland
The amusement park features 43 attractions including a roller coaster reaching top speeds of 110 kilometers per hour. The highlight is a new area dubbed Goodjoba!! where a unique group of attractions replicating four factories are proving immensely popular. Visitors enjoy the ride and get an experience of the production line of, say, a real-life automaker or food products maker. The factories even organize workshops inviting families to try their hand at the Japanese style of monozukuri craftsmanship. Don't miss the seasonal features like Pool WAI with five swimming pools and three sliders for summer, and Yomiuriland Jewellumination sparkling like gems in winter.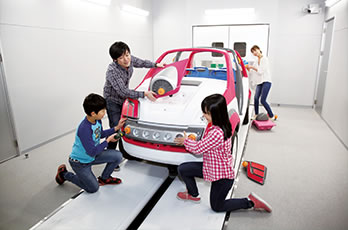 Goodjoba!! visitors can assemble their own car and take it for a test drive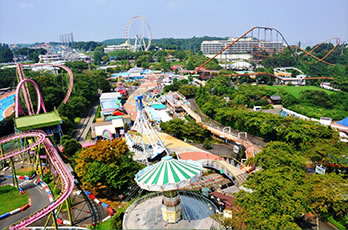 Another charm of Yomiuriland: the lush nature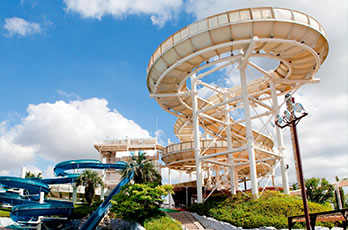 Pool WAI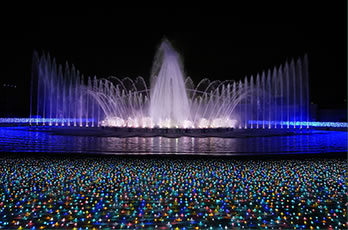 Yomiuriland Jewel Illumination
Access to the Eastern Tama area START!Tokyo JR Chuo Line Shinjuku 15 min. Keio Line Chofu 37 min. Fuchu 11 min. Takahatafudo 9 min. GOAL Tama START!Tokyo JR Chuo Line Hachioji 55 min. GOAL Tama START!Tokyo JR Chuo Line Musashi-Koganei 40 min. Tachikawa 12 min. GOAL Tama