Main content starts here.
Tokyo has many more fun and convenient forms of private transport. Velotaxis and rickshaws are perfect for traveling short distances, and they even reward you with a refreshing breeze and a view of the cityscape that's different from regular taxis or buses. Helicopters offer a stunning panorama of Tokyo from above that promises to make the memory of a lifetime.
Velotaxi
Pedicab gentle on the Earth and on the passengers
The velotaxi is a pedicab created in Germany and garnering attention around the world as a form of public transport gentle on the environment. It seats up to two adults and one child, and in Tokyo runs from noon to six in the evening on weekends and holidays in the Tokyo Station, Marunouchi, and Ginza areas. Apart from being ideal for traveling short distances, the bike design allows access to narrow alleys that can't be entered by regular taxi or bus, for the chance to discover a new facet of Tokyo.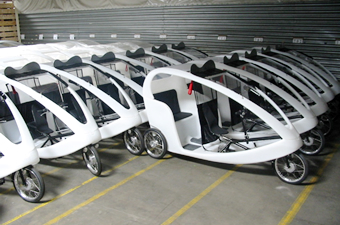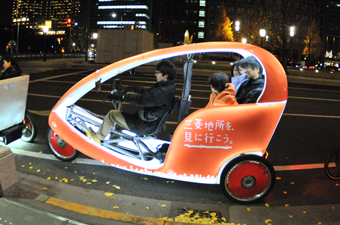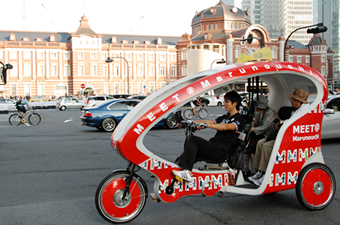 Asakusa Sightseeing Rickshaw
Travel back in time on the vehicle invented in Japan
Rickshaws are a popular means of transport for tourists in Asakusa. The runner, full of energy, guides you to all the sightseeing spots and will even take your picture. Apart from a variety of standard courses that explore the area around Kaminari-mon Gate, Sensoji Temple, and TOKYO SKYTREE, on request the runner will show you to out-of-the-way places not covered by any guidebook. Rickshaws seat up to two adults. The comfortable swaying motion and view from a slightly higher level than usual enhance the exciting experience. Some runners speak English and are a hit with foreign tourists.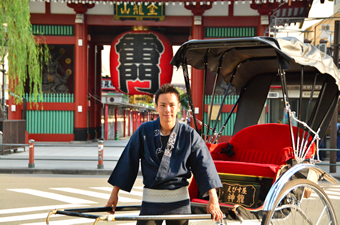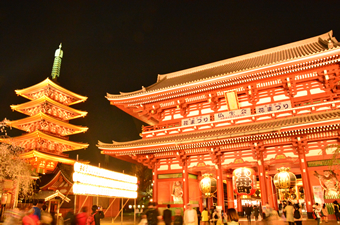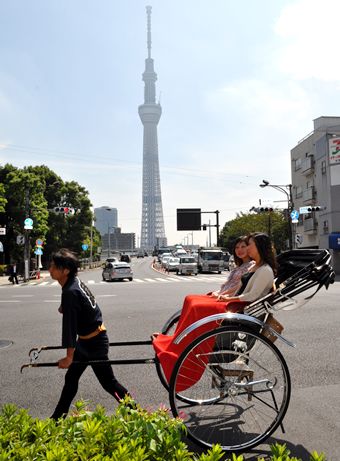 Helicopter cruising
An elegant flight in the sky above Tokyo
Helicopter cruises operated by seasoned pilots are a spectacular experience that promises to make the memory of a lifetime. Plans include the 17-minute-long Tokyo Day Course that flies over Rainbow Bridge, Tokyo Tower, and the Ginza area; the 23-minute-long Day Prestige Course over Tokyo Dome and the Ueno-Asakusa area; and the Night Course over Tokyo's sparkling skyline. A standard chartered flight seats two, but up to three more passengers are accepted for an additional charge.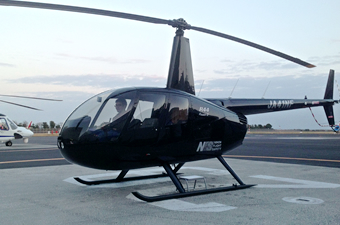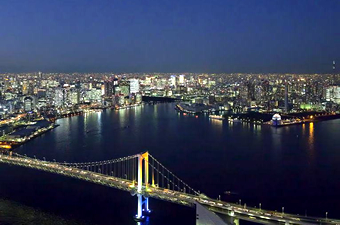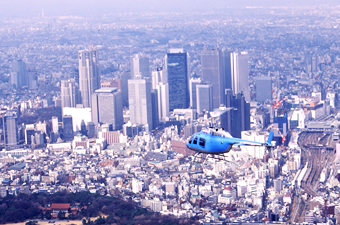 Discover×Tokyo | Explore Tokyo by Private Transport