Main content starts here.

Mt. Mitake is perfect for hiking and "forest bathing," with highlights in the summit area 929 meters above ground level including Musashi Mitake-jinja Shrine serving as a monument of mountain worship, and a Rock Garden offering the stunning view of a clear stream and rocks. Lodging is even available that offers guests the experience of takigyo water purification.
Mt. Mitake
A hiking tour of scenic places and "power spots"
From Takimoto Station at the base, ride the cable car for six minutes to Mitakesan Station 831 meters above ground level, and head to Musashi Mitake-jinja Shrine at the summit—this is the standard hiking course. In the summit area are various scenic places and "power spots" such as the Nago-daira Plateau commanding a view of the surrounding mountains, a Rock Garden with a stony footpath stretching for 1.5 kilometers between the waterfalls Nanayo-no-taki and Ayahiro-no-taki, and Ubuyasu-sha Shrine known to bring luck in love. The flexible course can be adjusted to suit the climber's time and purpose, for a leisurely hiking experience.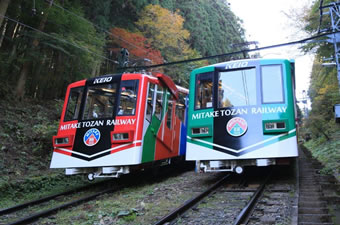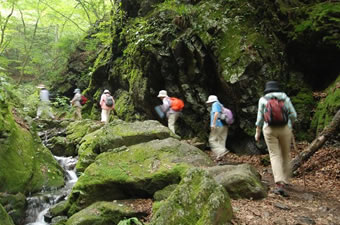 Photos provided by:Mitake Tozan Railway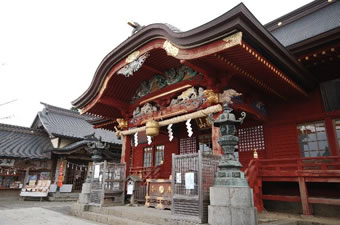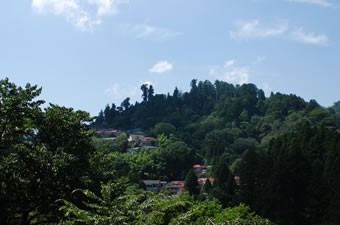 Mitake Visitor Center
The latest updates on nature in Mt. Mitake
Located a 10-minute walk from cable car Mitakesan Station, the facility provides a map of Mt. Mitake along with the latest updates on climbing conditions and natural features. It also organizes guided walks by experts in the nature and history of Mt. Mitake, a Musa-kun Craft Workshop for making crafts with natural materials, and Nature Class events for families with children and for adults.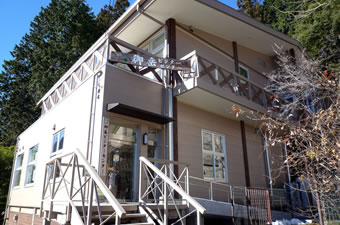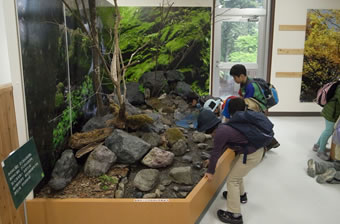 Photos provided by:Mitake Visitor Center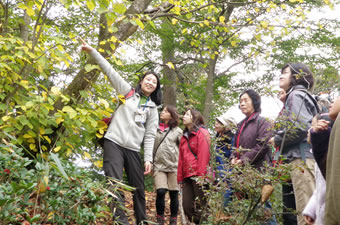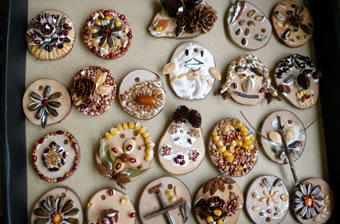 Shukubo Seizan-so
Relieve stress with waterfall purification and meditation
The lodging facility on Mt. Mitake is run by the priest at Musashi Mitake-jinja Shrine. Although guests are welcome to simply stay overnight, the more popular course is one night, two days including waterfall purification and meditation. Waterfall purification, called takigyo, is held once on the first evening and again in the following morning. The rite is modified to accommodate beginners, and helps relieve concerns and stress. Guests also receive instruction in meditation and breathing techniques to align body, mind, and soul, as well as in an original relaxation method called crystal bowl healing. Meals are made with fresh ingredients such as wild plants gathered in the mountain, for the full experience of a priest-run facility.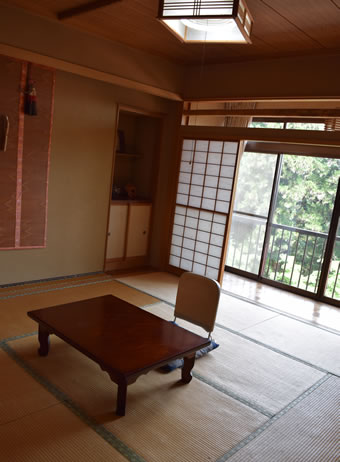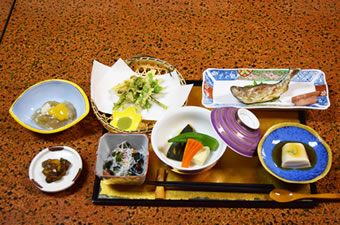 Check this out!