Main content starts here.

The Okutama area is synonymous with outdoor sports in Tokyo. Vigorous exercise in the vast nature promises to leave you feeling refreshed. Particularly ideal during the sweltering summer are activities in the cool valley. Experience the thrill of canyoning and rafting up close with Mother Nature.
Okutama Canoe Center
A leisurely "stroll on water" in a kayak
Kayaking lessons are organized for beginners from March to October upstream of the Tamagawa River flowing through Okutama-machi. Select from the full-day kayaking tour in Lake Shiromaru, for fifth graders (age 10) and older, or the half-day kayaking course in the Hikawa Camp Site for third graders (age 8) and older. Both are conducted by seasoned instructors. A rafting tour is also offered from March to November for descending the rapids of the Tamagawa River in a six-person rubber boat.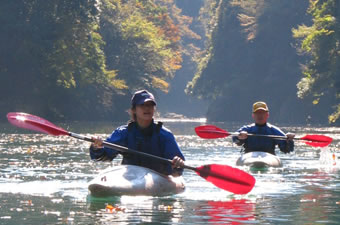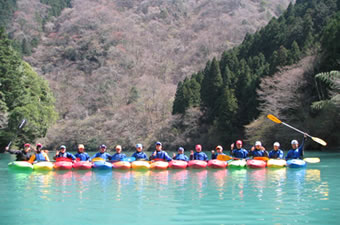 Grandex Okutama Base
The thrill of canyoning up close with Mother Nature
Canyoning and rafting tours are offered in the Mitake Gorge, a convenient three-minute walk from JR Ome Line Kawai Station. Canyoning is an all-out outdoor experience where participants descend the stream of Okutama relying on only their body and a line of rope. Be prepared for one thrill after another, like gliding down nature's water slide and leaping into the canyon. Rafting involves paddling down the rapids in a large rubber boat. Maneuvering around rocks and through raging waves ignites a sense of excitement and achievement that lures participants to come back for more.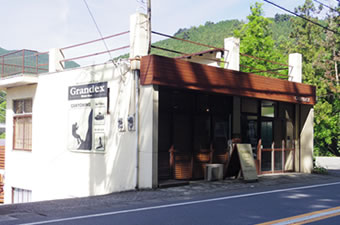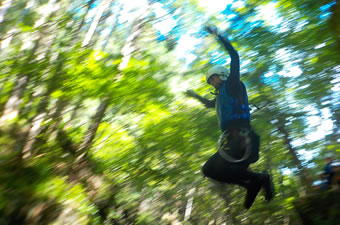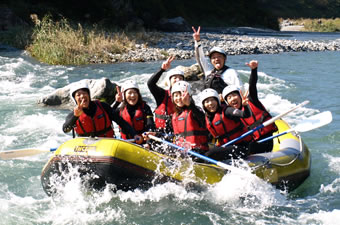 Concept
An exhilarating 5 km ride down the rapids
A convenient two-minute walk from JR Mitake Station leads to the facility that offers the experience of rafting, canoeing, and kayaking in the Tamagawa River flowing by its side. The most popular activity is rafting, available from March to November, where participants can take in the vast nature of Okutama in a five-kilometer ride down the rapids in a six-person boat. The clubhouse has a large bathing area with hot-water showers, and a wooden deck overlooking the river for lunch and a barbecue.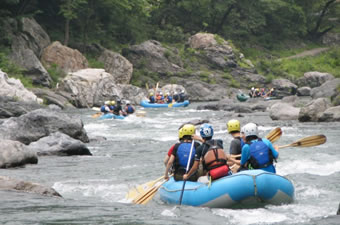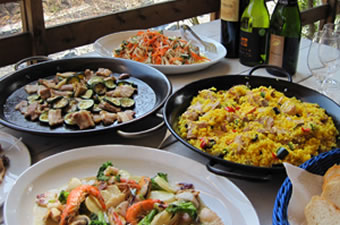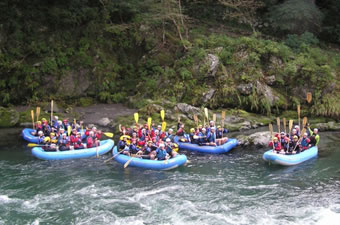 Check this out!