Main content starts here.

Zazen seated meditation is a form of training in Zen Buddhism. But in recent years, sessions are attracting both Japanese and foreign tourists seeking to cleanse the spirit. This section introduces temples that welcome beginners and experienced practitioners regardless of nationality, faith, or religious sect. Try your hand at morning zazen and purify mind and body.
Rinsen-ji Temple
Morning zazen sessions are offered every Monday from 6:00. Participants take a seat facing the wall, following the practice of the Soto sect, and meditate for 40 minutes. This is followed by dokyo (sutra reading), samu (temple work such as cleaning), and shukuza (breakfast); however, anyone is free to leave after the zazen. Beginners should first take part in the Wednesday evening session from 19:00—reservations are required by the previous day, and first-time participants must show up at 18:30—to receive guidance on zazen etiquette and mindset directly from the head priest. Both morning and evening sessions ask for a voluntary 500 yen to cover running costs.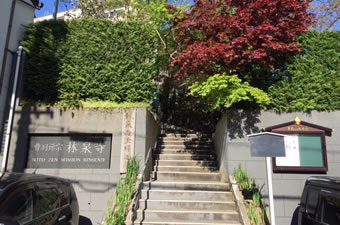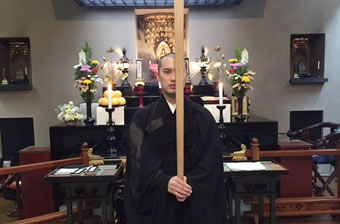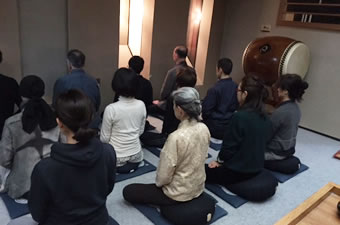 Kourin-in Temple
Morning sessions start at 7:00 every week between Monday and Friday. Each session is divided into two halves of 25 minutes each. Beginners will feel safe as there are quite a few foreign participants, and printouts are available in Japanese and English explaining the practice of zazen. Anyone is welcome without a reservation, but tardiness is not accepted—the doors close at 7:00 sharp. Also, due to the limited capacity, groups of five or more should check the website and inquire in advance. Shakyo (sutra transcription) and shabutsu (tracing a Buddha image) sessions are also offered on Tuesdays and Fridays from 10:00 to 12:00.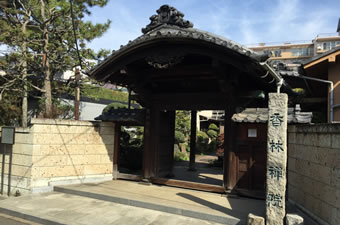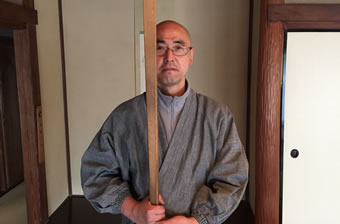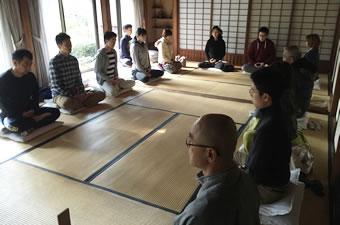 Zazen etiquette
Arrive in loose-fitting clothing and remove socks, watch, and any accessories before taking a seat. The hall in which you practice zazen is a sacred place. Refrain from talking, and remember to press the palms together and bow at the start and end of a session. During meditation, sit cross-legged with the back straight and the hands folded lightly, in the shape of an egg, and placed in the lap. Keep the eyelids lowered but not completely shut, and breath deeply to put the mind in focus. Ask the temple directly for further guidance, as details will vary beyond these basics.