This section presents oases of nature in the heart of Tokyo, where the fresh green and crisp breeze of early summer are perfect for "forest bathing." The hours before the crowd arrives offer the freedom to enjoy a leisurely stroll and lay back on the lawn. Take in the fresh morning air and get a boost of energy for the day ahead.

Shinrinyoku is the Japanese practice of taking a refreshing, healing walk through the forest. Trees release fragrant substances called phytoncides, which are said to relieve fatigue. And simply seeing and feeling the beauty of vegetation, the sound of the breeze, and the sun filtering through the trees are believed to relax both body and soul.
Meiji Jingu Shrine
The vast premises covering a 700,000-square-meter area are home to a forest of some 100,000 trees donated from across Japan. The dignified ambience of the complex is even more pronounced at sunrise, when the gates open. Countless routes lead from the grand torii gate via the approach to the shrine itself, offering an ideal setting for strolling amid nature. Evergreen trees such as chinquapins and camphor trees provide a comfortable, cool shade.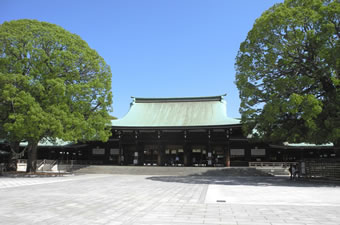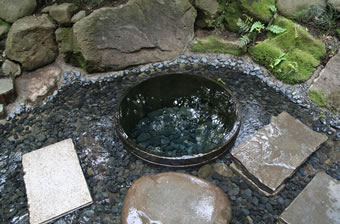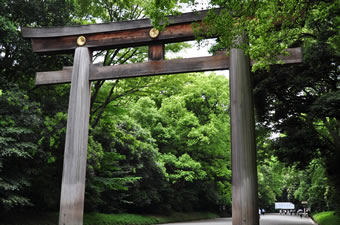 Yoyogi Park
The metropolitan park adjacent to Meiji Jingu Shrine boasts an area of 540,000 square meters. Three large and small water fountains and a stream create the cool vista of the popular central plaza. The early morning hours offer the luxury of lounging around undisturbed on the immense stretch of lawn, watching wild birds resting at the bird sanctuary, and taking in the clear view from the observation deck.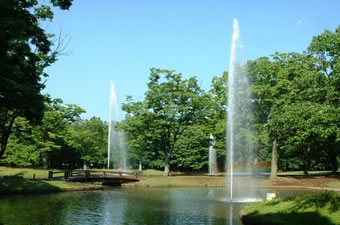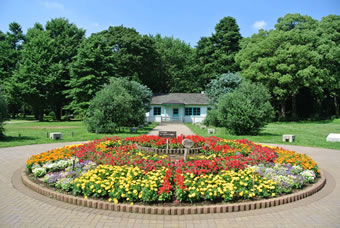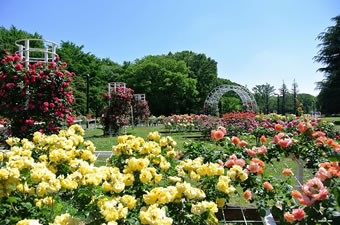 Arisugawa no Miya Memorial Park
The park built on land owned by the former Arisugawa-no-miya line of the Imperial Family is designed around the natural terrain of the Azabu area. On the west side is a valley with two waterfalls, large and small, that offer music in the quiet early morning hours. The sound leads to a pond at the bottom featuring an island and stone lanterns that create an atmosphere reminiscent of a traditional Japanese garden.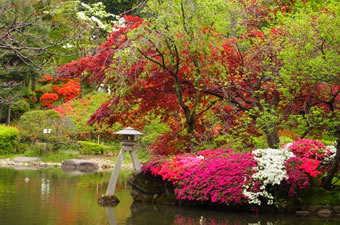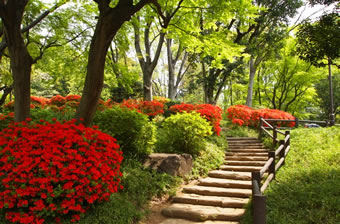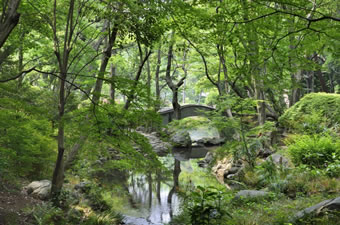 Shinjuku Gyoen National Garden
The garden, spanning an area of 583,000 square meters beautifully blends different styles of garden including Japanese traditional and English landscape. Expanses of vegetation and flowers create a distinct view for each of the four seasons. Satsuki azaleas and hydrangea reach full bloom and complement the fresh green of early summer.