Main content starts here.

For information on popular onsen in Tokyo, visit the hot springs facilities page at Go Tokyo. Pamper your body and soul in a premium hot mineral spring.

The Japan Association of Secluded Hot Spring Inns counts 178 members, of which only one is based in Tokyo. Janoyu Onsen Takara-so, standing deep in the mountains of Hinohara-mura, runs its business in a detached building with a cypress bark gable roof more than 300 years old. Legend says that the cold sulfur onsen sourced by the inn once healed a wounded serpent, hence the name Janoyu (serpent's spring). After a long soak in the onsen said to heal rheumatism and relieve fatigue, guests are invited to enjoy a dinner of local wild plants and freshwater fish. Care to escape the bustle of the city, make a pilgrimage to the remote depth of the mountains with no train or even bus service, and spend a soothing time at a secluded hot spring inn?
Janoyu Onsen Takara-so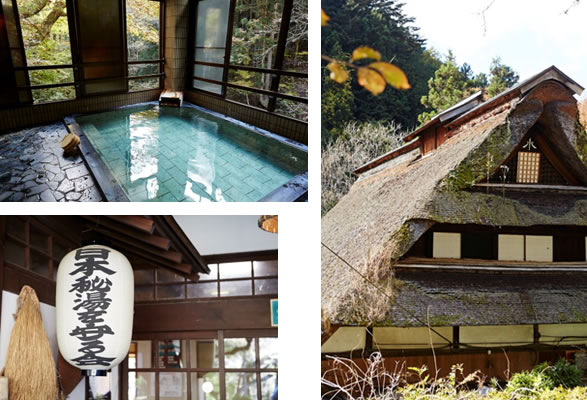 ---
Discover×Tokyo | Special Report: Relax in Tokyo's onsen