Main content starts here.

As long as you're admiring sakura, why not savor sakura-inspired food as well?
Here is a sweet, souvenir, and lunch perfect for the hanami season.
Mukojima Chomeiji Sakuramochi
Sakuramochi: an Edo sweet for spring
The Edo-style sakuramochi (cherry blossom rice cake) typically folds a flat sheet of dough over a smooth red-bean paste filling, and then wraps it with a pickled sakura leaf. This classic treat is known to be the invention of Chomeiji Temple. The first batches of sakuramochi it sold in 1717 became a hit with people flocking to see the cherries of Bokutei, and the seasonal sweet remains popular with hanami-goers to this day.
Chomeiji's sakuramochi is the perfect complement to the view of transient Bokutei cherries and the blossoms along the Sumida-gawa River.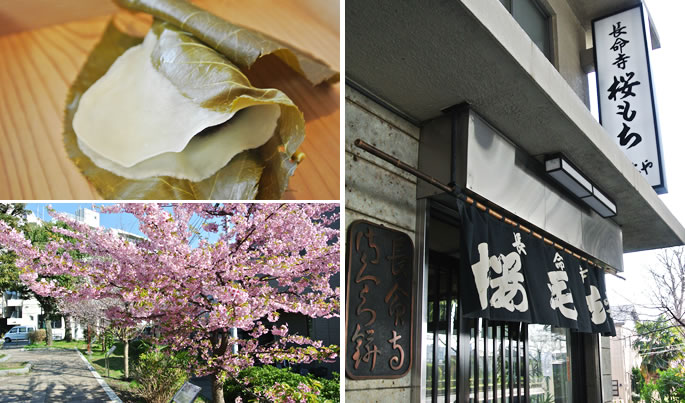 Grand Hyatt Tokyo Fiorentina Pastry Boutique
Sakura souvenir pleasing to the eye and the palate
The luxury hotel Grand Hyatt Tokyo offers a lineup of sweets perfect for this time of year, from the Sakura Anpan to the Sakura Roll .
The Sakura Anpan is a bestseller every year. Water is substituted with condensed milk and regular milk to create a light and airy sweet dough. The new Sakura Roll takes a sponge cake baked with sakura liqueur and wraps it around sakura-flavored crème Chantilly for a fluffy texture. As souvenirs, both are guaranteed to delight the receiver!

Happo-en Thrush Café
Open-air café with a sweeping view of sakura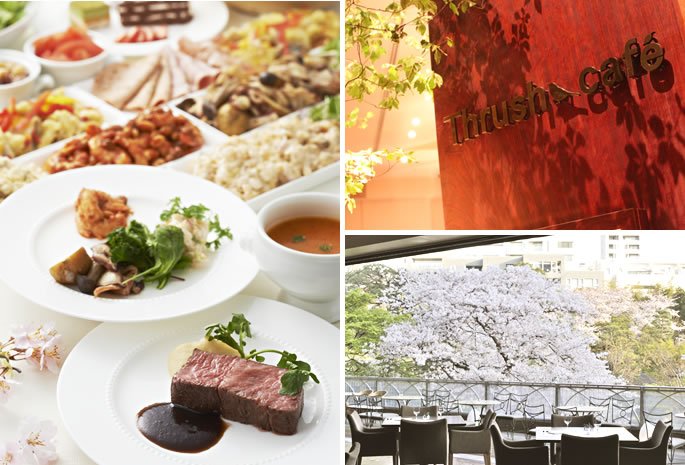 Thrush Café commands a view of the 10,000-square-meter gardens of Happo-en, including some 80 trees of the Somei Yoshino, shidarezakura (weeping cherry), and yaezakura (double-flowered cherry) . Reservations are a must for a seat in the open-air café-restaurant during hanami season.
Thrush specializes in casual southern French cuisine made with the season's freshest vegetables and other ingredients. In March only, it serves a special sakura lunch buffet , offering a relaxing moment away from the bustle of the city.
Discover×Tokyo | Special Report: Tokyo Sakura Scenes