Souvenir From Tokyo: A Museum Shop With A Mind of Its Own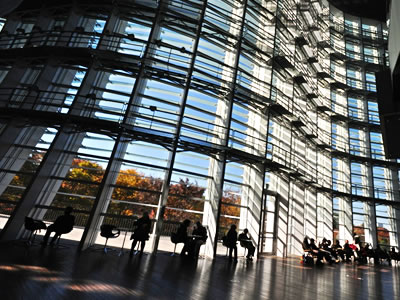 When you think about souvenirs from a museum gift shop, things like fridge magnets, coffee mugs, or replica postcards probably come to mind. Museum souvenir shops are famous the world over for stocking items that are as reliable and inoffensive as they are predictable. But there is hope for the future of museum gift shops, and that hope is located right in the middle of Tokyo! If you take a trip to Tokyo's Roppongi neighborhood, you'll discover that the museum gift shop at the National Art Center in Tokyo is singlehandedly revolutionizing gift shop offerings.
Of course, the National Art Center is unique for more than just its souvenir shop. Designed by renowned Japanese architect Kisho Kurokawa and completed in 2006, the building has over 14 000 square meters of exhibition space but no permanent collection. Its exterior walls resemble a wave of glass cutting through the sky, and when you enter the building you find yourself in a spacious atrium filled with sunlight. Wandering through the museum's rotating exhibitions by Japanese and international artists, you can easily forget the time of day—but the natural light and glass walls of the museum keep you connected, at the same time, to the city outside. Kurokawa often said that he thought buildings should change and grow, and he seems to have achieved this with the National Art Center, which feels like a different building on each visit.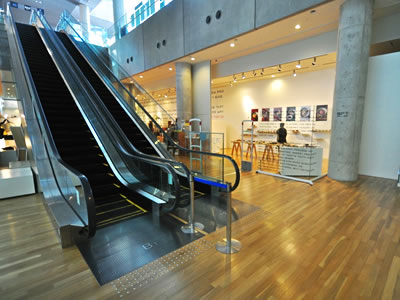 I don't know whether Kurokawa planned for the same sense of growth and open-endedness to extend to the National Art Center's gift shop, but it certainly has. The shop, called Souvenir From Tokyo, is a large open space with glass doors and white shelving on the lowermost floor of the art center. It stocks an ever-changing selection of art books, ceramics, textiles, stationery, accessories, and more, often showcasing the work of young Japanese artists and designers. When I visited in early November, for example, the shop was displaying soft autumn shawls by textile designer Niime Tamaki, as well as stylish acrylic jewelry and other accessories by designer Masako Ban.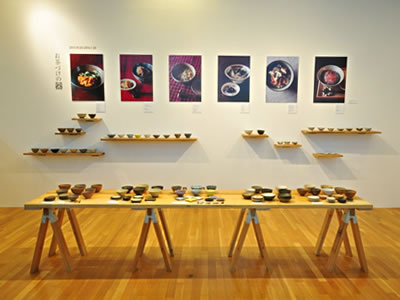 Since it is a museum gift shop, after all Souvenir from Tokyo also stocks the usual suspects: coffee mugs, t-shirts, and the like. But the coffee mugs here are more likely to be delicate ceramics designed by an up-and-coming potter rather than mass-produced, and the t-shirts will probably feature graphic prints from a range of Japanese artists. Souvenir from Tokyo is, of course, not the only place in Tokyo where you'll find souvenirs to delight friends back home. But it is, I think, the best place to go to find souvenirs and gifts that really capture the creativity, quirks, and taste of Tokyo.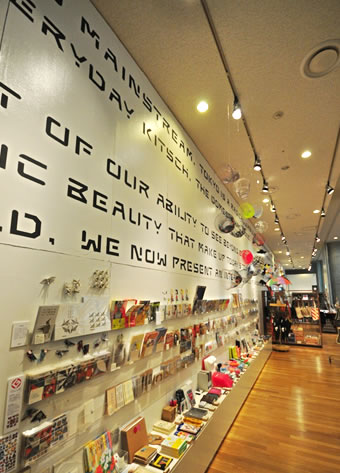 Access Information:
Souvenir From Tokyo is located on the basement of the National Art Center, Tokyo.
Hours: 10am-6pm (until 8pm on Fridays only). Closed Tuesdays (or the following day if Tuesday is a public holiday) and the year-end/New Year holidays. Access: Tokyo Metro Chiyoda Line, Nogizaka Station, Exit 6
http://www.nact.jp/english/